COVID-19 Payroll and HR Resources
The impact of the coronavirus pandemic continues to be felt by businesses of all sizes. New legislation is still being enacted and amended, and employers need to keep up with relevant information. This page serves as a hub for COVID-19 payroll and HR resources with links to articles and websites to help businesses stay compliant and ensure the safety of their workforce. Please check back for updates as we will continue to monitor the crisis and post new developments here.
New Stimulus Bill Becomes Law
The American Rescue Plan was recently signed into law. It includes more aid for small businesses, direct payments, increased unemployment benefits, and more. Read the details.
Business Payroll Services
GTM Payroll Services is monitoring developments with the COVID-19 pandemic and taking all necessary precautions to help ensure the safety of our clients, employees, and community. Payroll companies have been designated as essential services and are not subject to closure. Click to learn more about our business continuity plan.
Center for Disease Control and Prevention (CDC) Links
Other Government Links
Emergency Business Loans
PPP EZ Loan Forgiveness Application – newly released application is significantly shorter than the traditional loan forgiveness application and requires fewer calculations and less documentation than the full application.
PPP Loan Forgiveness Changes Become Law – deadline extensions and other changes were signed into law affecting businesses that are applying for PPP loan forgiveness.
PPP Loan Forgiveness Application – this application must be completed and submitted to your lender to receive forgiveness for the PPP loan.
PPP Loan Forgiveness – a guide to the rules about having the PPP loan forgiven, including what can reduce the amount of forgiveness.
New York Forward Loan Fund – small businesses and nonprofits in New York can apply for this loan to help with reopening their organizations after the pandemic.
Webinar: What You Need to Know About Applying for PPP Loan Forgiveness

Webinar: What You Need to Know About the SBAs Paycheck Protection Program
The Paycheck Protection Program loan is available from the Small Business Administration. Find out who is eligible and how to apply.
Paycheck Protection Program loan application – download and print the application form for this small business loan.
View a comparison of the SBA loans available through the CARES Act.
This Paycheck Protection Program infographic from the U.S. Chamber of Commerce helps businesses understand the loan program.
Treasury Department Small Business Loan Assistance – find links, forms, and more resources on the PPP loan.
CARES Act
The CARES Act stimulus package provides economic relief to individuals and businesses impacted by COVID-19. Read the key business provisions here.
The Small Business Owners' Guide to the CARES Act from the U.S. Senate Committee on Small Business and Entrepreneurship lays out all the provisions of the new law.
Employee Retention Tax Credit – see if your business is eligible for this credit from the IRS for keeping your workforce on your payroll.
Unemployment Benefits Changes – learn what the new UI benefits are under the CARES Act.
Families First Coronavirus Response Act (FFCRA)
Revised FFCRA Regulations are Effective Immediately – the Department of Labor has issued revised regulations following a New York supreme court injunction.
Back-to-School FAQs About Leave Under the FFCRA – guidance on whether employees with children can use leave benefits from the FFCRA to help with child care.
Pay for FFCRA Leave Must Now Be Reported on W-2s – employers are now required to report the amount of qualified sick and family leave wages paid to employees under the FFCRA on Form W-2.
The Families First Coronavirus Response Act was signed into law on March 18. Read the details about what it means for employers and their employees.
Paying for Leave During COVID-19 – the FFCRA includes provisions for employees to be paid during the coronoavirus outbreak, and tax credits for businesses.
Families First Coronavirus Response Act: Questions and Answers – answers from the U.S. Department of Labor (DOL) to common questions regarding the FFCRA.
FFCRA – What if? – This helpful chart outlines many scenarios about how the FFCRA's paid leave benefits can be used and why.
Guidance for Employers Covered by FFCRA Paid Leave – FAQs from the DOL regarding employers that need to comply with the paid leave requirements of the FFCRA.
Emergency Paid Sick Leave Act & The Emergency Paid Leave Act: a webinar recording about what employees need to know about the new legislation.
Exemptions to FFCRA Paid Leave Laws – the DOL has issued a guide for employers who are exempt from the paid leave laws of the FFCRA.
Employee Rights Poster – all businesses must post this sheet describing employees' paid sick leave and expanded family and medical leave rights under the FFCRA.
New York State
New Workers' Comp Code for Telecommuting Employees – the New York Workers' Compensation Insurance Rating Board approved a new classification code to help employers save money on premiums for employees not working due to COVID-19.
Essential Worker Face Mask Requirement – a new Executive Order states all essential employees must be provided with a face mask by their employer, free of charge.
Paid Sick Leave – on March 18, 2020, Governor Cuomo signed emergency legislation guaranteeing job protection and pay for New Yorkers who have been quarantined as a result of novel coronavirus, or COVID-19.
NY Unemployment Benefits – how the CARES Act affects unemployment insurance claims in New York.
Workforce Reduction – Governor Cuomo has signed an Executive Order mandating that 100% of the workforce must stay home, excluding essential services.
Insurance
Unemployment Insurance Benefits – find information about UI in your state.
Business Interruption Insurance – does a policy cover you if your business has to close during COVID-19?
Human Resources
Best Practices for Effective Leadership During a Pandemic – leadership practices that can help promote the well-being of your organization and its people.
4 Tips to Help Conduct Virtual Interviews – with the right tools and guidance, virtual interviews can be done successfully.
3 Tips for Virtually Onboarding New Employees – a look at how you can still give new hires an optimal onboarding experience, even while doing it remotely.
Fostering Inclusivity in a Post-Coronavirus Workplace – have a plan to fully embrace inclusivity in a post-coronavirus workplace as people have gained new and varied perspectives while living through and preparing to emerge from the pandemic.
Recruiting Practices in a Post-Pandemic World – a look at how hiring managers and recruiters can adjust their methods in the wake of COVID-19 to attract talented workers.
Avoid These COVID-19 Employment-Related Claims – a guide for HR managers and business owners about discrimination, sick leave, and other claims arising due to the pandemic.
Form I-9 Policy Change – the Department of Homeland Security has issued temporary changes for I-9 documentation during the pandemic.
How to Support Your Employees' Mental Health During COVID-19 – a guide for employers to help get their workforce through the pandemic.
Layoffs and Furloughs During COVID-19 – a look at options available for employers that need to reduce their workforce as a result of the pandemic.
Compliance Issues Arising from the Coronavirus Outbreak – a look at how the COVID-19 pandemic is impacting businesses when it comes to FMLA, OSHA, ADA, workers' compensation, and more.
How to Develop a Continuity Plan During a Pandemic – discusses how employers play a critical role in protecting employee health and safety and limiting the impact of a health pandemic on their business.
Easing Employee Stress Surrounding the Coronavirus Pandemic – tips for how employers can ease employee stress surrounding this uncertain and challenging time.
Managing Your Remote Workforce
10 Ways to Maximize Remote Work Productivity – assess how your staff is doing working from home and whether they need to make adjustments.
How to Bridge the Gap Between Remote and On-Site Employees – teams comprised of both remote and non-remote employees may not only be the current reality—but the new normal.
Keeping Remote Workers After the Pandemic – a guide for companies about the pros and cons of continuing with remote work after employees can come back to the office.
How Employers Can Improve Virtual Meetings – common challenges and best practices to help employers improve virtual meetings.
Harassment Risks for Employers with a Remote Workforce – just because your staff isn't in the office doesn't mean harassment can't happen.
Tips for Working From Home During the COVID-19 Outbreak – as most businesses now have many or all employees working remotely, here are guidelines for employees to stay safe and productive.
Ways to Engage Your Remote Workforce – whether it's because of a health pandemic or not, more employees are working remotely. Here's a guide to keeping them connected to your business.
Resources for Reopening Businesses
How to Reconfigure the Workplace for Health and Safety – a guide to measures many are taking to ensure the health and safety of returning employees.
4 Health and Safety Considerations When Returning to Work – health and safety advice for bringing your employees back the right way.
Expanded EEOC COVID-19 Return to Work Guidance – some of the frequently asked questions (FAQs) from the newly expanded EEOC COVID-19 return to work guidance.
Create a Return to Work Action Plan – download this comprehensive guide for employers to reopen their business. Learn how to address risks, employee safety, and more.
Best Practices for Reopening After COVID-19 – a guide to what employers should consider and prepare for when businesses reopen after the pandemic.
FAQs on Employees Returning to Work – as businesses plan to reopen, many employers have questions about employee safety. Here are some answers.
Designing a Post-Coronavirus Office – once employees return to work, safety measures will need to be put in place. Here are best practices for implementing proper procedures.
Contact us for more information at (518) 373-4111.
Need Help?

 Call 518-373-4111
Refer a business and earn rewards
Free Download: The Complete Guide to Small Business Payroll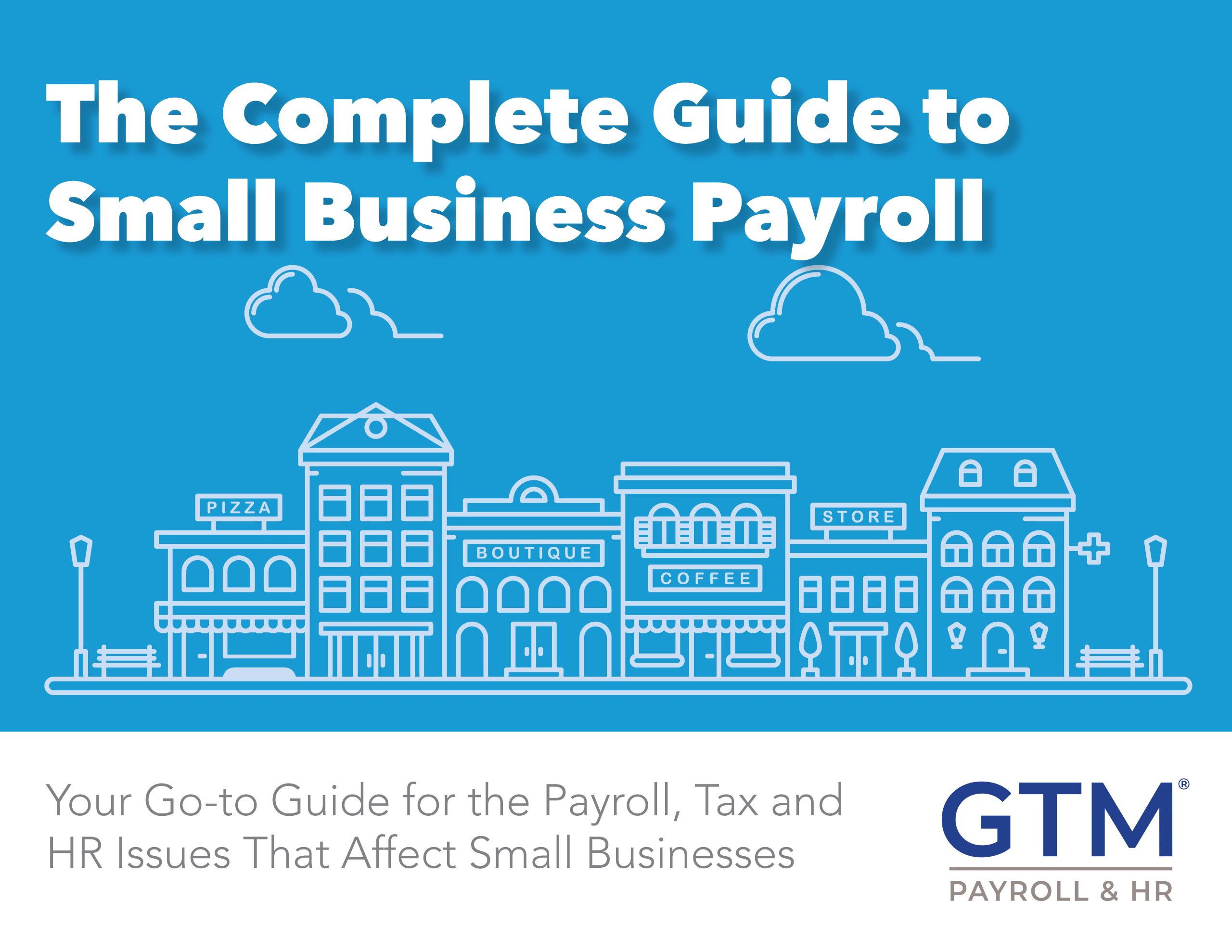 Stay up to date with our newsletter