The Value of Integrity & Experience
For more than 30 years, GTM Payroll Services has been serving the payroll and human resource needs of business clients. With more than 400 years of combined payroll experience, GTM serves thousands of clients, and processes over $1 billion in payroll annually making GTM a nationwide leader in small business payroll services and business management.
Our Team
Our greatest asset is our people. GTM's experienced team of certified payroll professionals are committed to our clients. Our team consists of employees who are insurance licensed, American Payroll Association CPP & FPC certified and all possess a thirst for knowledge and a never give up attitude. This is evidenced in our team's participation in continuing education and certificate programs. This ensures our clients are always guaranteed to receive the best advice and service possible.
Our Commitment
GTM believes our clients come first. We pride ourselves on taking time to understand your specific business's needs so we can provide you the best services possible. GTM's extensive services, affiliate companies and resources can meet all of your business payroll, tax and human resource needs. Our employees are dedicated to treating our clients with respect and integrity to ensure that all of your needs are met to the highest standards. We won't stop working until you are ecstatic.
Our Value
Because GTM acts as your agent, we assume full responsibility for the accuracy and timeliness of the transactions we file, reducing work and saving time each pay period, each quarter, and at year-end, allowing you to focus your time and energy on running and growing your business. Our clients benefit from more resources and tools, while still saving time and money over competitors' offerings.
SOC 1 Compliant
GTM is the only SOC 1 compliant, independent payroll service bureau in New York's Tech Valley. The SOC 1 compliance is an internationally recognized standard developed by the American Institute of Certified Public Accountants. This distinguished mark of service quality assures our clients and partners that their information is private and confidential. Learn more.
Need Help?

 Call 518-373-4111
Refer a business and earn rewards
Free Download: The Complete Guide to Small Business Payroll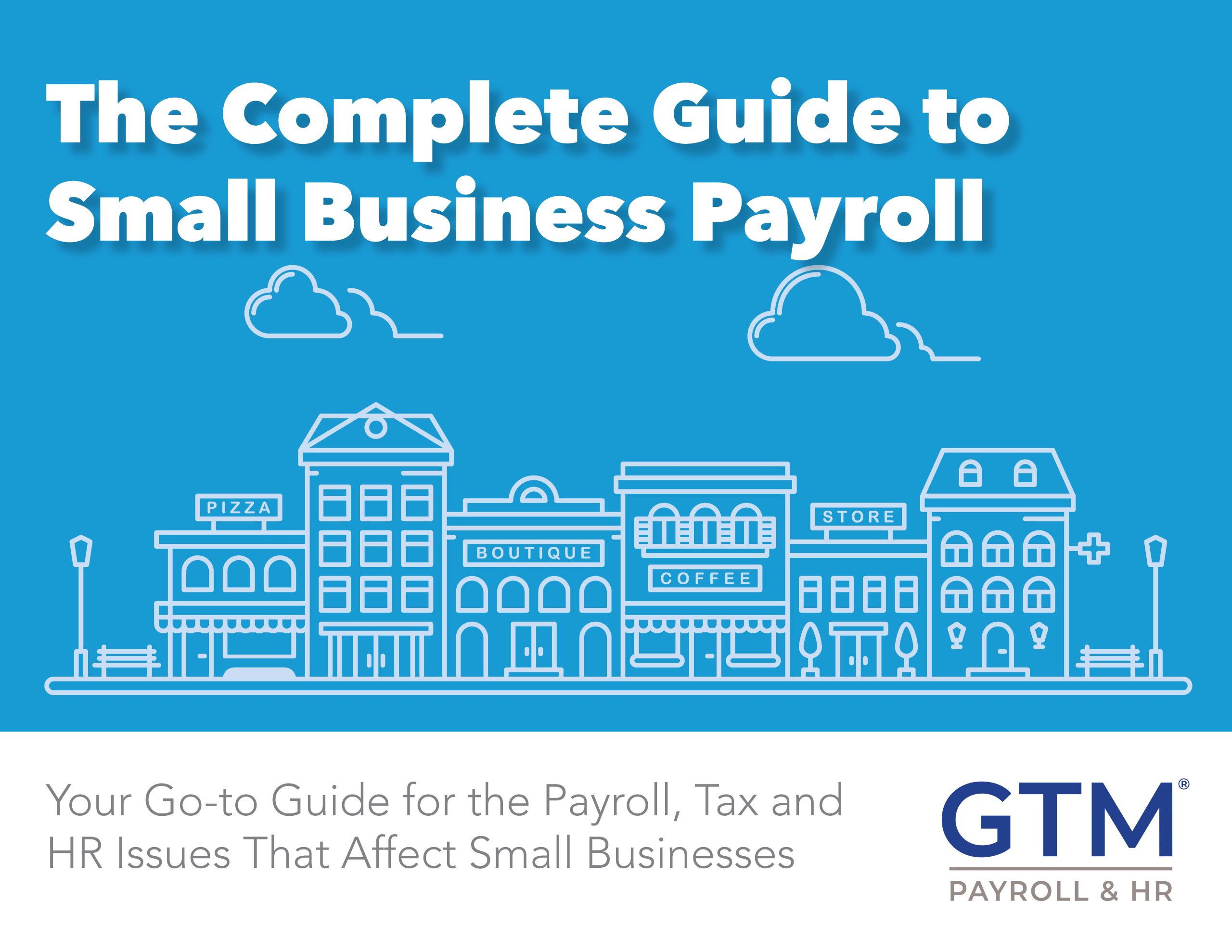 Stay up to date with our newsletter