An Essential Component for Businesses of All Sizes
A well written and comprehensive employee handbook will benefit both the employee and the employer. Employees will gain a better sense of the organization and employers will know that they have made the policies and expectations clear to its workers.
Why Do You Need an Employee Handbook?
An up-to-date, compliant employee handbook:
Introduces employees to the organization's culture, mission, and values
Communicates to employees what is expected of them
Educates employees about what they can expect from management and leadership
Helps ensure key company policies are clearly and consistently communicated
Showcases the benefits the organization offers
Ensures compliance with federal and state laws
Helps defend against employee claims
Lets employees know where to turn for help
How Can GTM Help?
GTM works with you to create an employee handbook that is compliant with state and federal laws. Our depth of knowledge in workplace policies and best practices ensures that the employees' and employers' needs are taken into account and will give the employer peace of mind.
Are you doing payroll in-house or through an accountant? No problem! Our Employee Handbook service can be purchased separately from our payroll services.
Find out how GTM can help you build and customize a comprehensive employee handbook tailored to your organization. Call (518) 373-4111 or email us at [email protected].
Need Help?

 Call 518-373-4111
Refer a business and earn rewards
Free Download: The Complete Guide to Small Business Payroll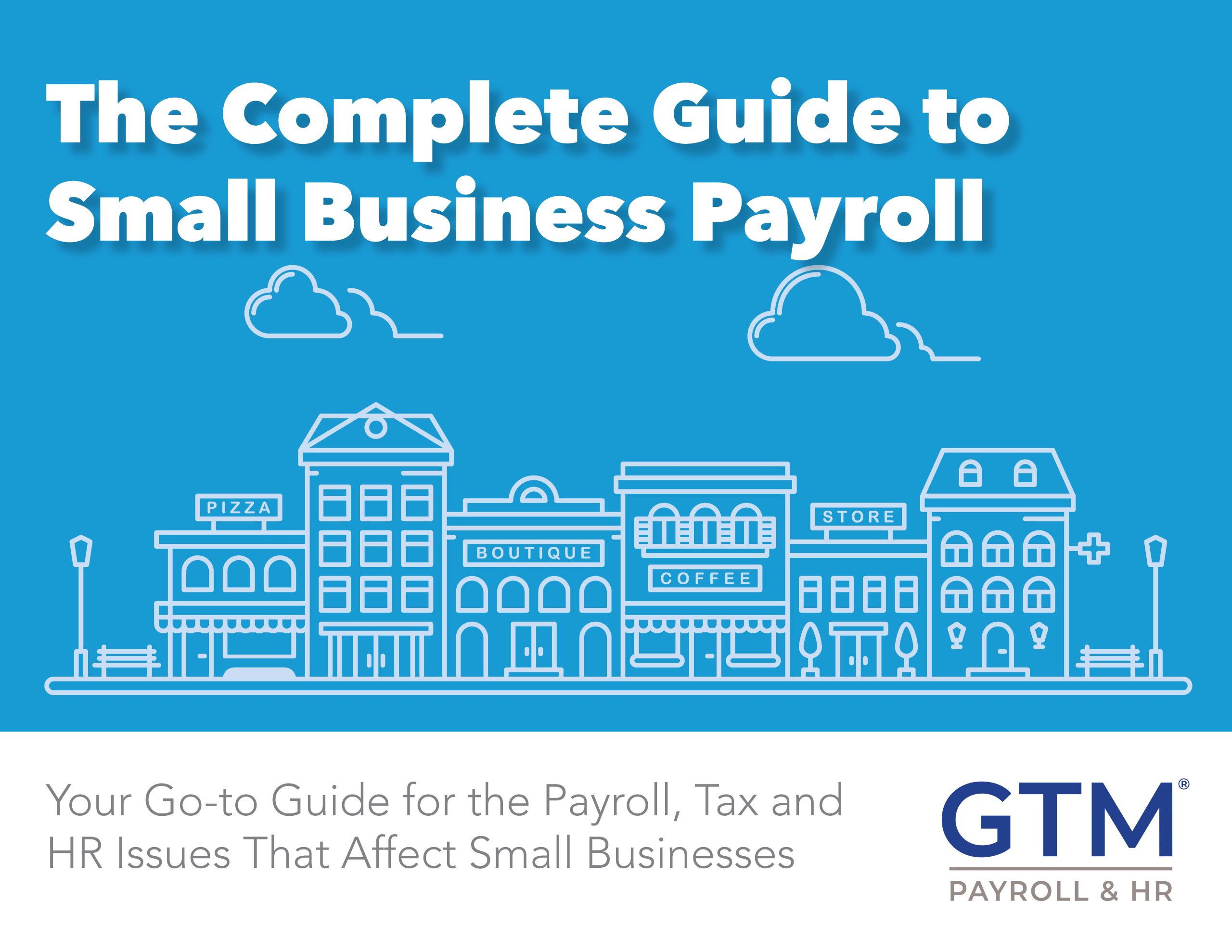 Stay up to date with our newsletter