Business Payroll Processing Services
Why Outsource Your Payroll?
Failure to properly manage your payroll functions can lead to increased employee turnover, headache filled paper trails of inaccurate reporting, and non-compliance notices from state and federal governments. Employee turnover alone is enough to drive a business into the ground, but non-compliance with employment laws will drive the final nail in the coffin of business failures.
Outsourcing payroll to a professional service provider can be beneficial to any company's bottom line and business owner's personal stress levels.
The Benefits of Outsourcing Payroll
The benefits of outsourcing payroll functions to a professional payroll provider can do great things for any startup. Here are a few benefits to look forward to if you decide to outsource your payroll:
Scheduled Payments: Late deliveries of paychecks are a big issue for many companies. A business owner often gets caught up in the day to day operations, and may simply forget to process payroll on time. A payroll service that specializes in this specific business function ensures that payroll is delivered to employees each and every payroll period.
Reduce Expenditures Related To Payroll: While outsourcing your payroll to a professional provider, you are more likely to reduce expenses associated with payroll. Such expenditures might include the fees associated with the various programs you are currently using, fees or fines for non-compliance notices, or minimization of physical paperwork through electronic filings.
Increased Efficiency: Outsourcing payroll functions to a payroll provider allows you to focus on the aspects of your business that need your attention. You will be able to focus on building relationships, and maximizing your business's productivity by allowing your payroll provider to focus on the functions and compliance laws associated with payroll.
While these 3 benefits might not seem like much, they will create a powerful impact on your business. If you decide that the benefits outweigh the risks, it's time to choose a payroll provider.
How To Choose a Payroll Provider
Choosing a payroll provider is an important decision. You want to make sure you make the right choice for your budget, your business, and your future. If you are planning to expand your organization, you will want to make sure that your payroll provider is scalable. As discussed above, a payroll provider should also be able to ensure compliance with state and federal employment regulations.
When choosing a payroll provider, be sure to take the following into consideration:
Scalable Growth: Can the provider ensure that your company will be provided for throughout periods of growth? Be sure that the payroll provider you choose is able to grow with you.
Financially Viable: Your payroll provider should be able to provide services based on a reasonable budget. Choose a payroll provider who can meet your needs, and allow you to maintain a healthy bottom line.
Compliance Guaranteed: State and federal compliance should be your payroll provider's number one priority for your business. Non-compliance can result in heavy fines for your business, and ultimately could jeopardize your standing as a business owner. Make sure that your payroll provider is maintaining compliance best practices that guarantee compliance with employment laws.
Outsource Your Payroll to GTM
GTM's human capital management platform, isolved®, ensures your payroll is processed efficiently, accurately, and easily. Our cutting-edge payroll processing technology is fully integrated with your HR, timekeeping, and benefits data with no software to install, simplifying your process.
Built from the ground up in the cloud, our payroll processing module includes cutting-edge payroll processing software that is designed to simplify the way you pay your employees.
View and process payroll when you want, where you want, and how you want. isolved's full payroll preview puts you in control of your own payroll processing, alerting you to potential errors before you process. Your data is available to you 24/7 from our secure data servers. No software to install or updates to make, allowing you to focus on your employees.
Payroll Processing Features and Benefits:
Anytime, Anywhere Access – our secure cloud-based data servers give you ultimate flexibility
Employee Self-Service – easy access to pay stubs online, saving you time and money
Paystubs available online 24/7
Multi-state, multi-location tax filing
Garnishments – our system imitates the language of the court order to ensure accuracy
Multi-layered security strategy and SOC 1 certified data centers protect your data
Direct Deposit and Pay Cards
Safer and cheaper than getting paid by paper check, a paperless payday provides employees with several benefits:
Instant access to their full wages on payday, even when they're away from work
Eliminate expensive check-cashing services
No longer have to worry about lost or stolen checks
No time wasted standing in line to receive or cash their paychecks
Paystubs are available online 24/7
You'll be surprised at the savings you'll get with a fully integrated HCM solution. But don't take our word for it – use this HCM ROI calculator to see how much you can save each year by using our HCM solution instead of doing it all on your own.
Request a free consultation and demo to learn more about how this technology can help your business grow.
Need Help?

 Call 518-373-4111
Refer a business and earn rewards
Calculate How Much You'll Save With Our HCM Solution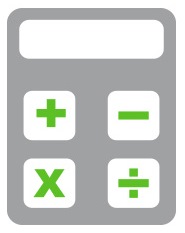 Download Our HCM Brochure
Download Our HCM & HR Brochure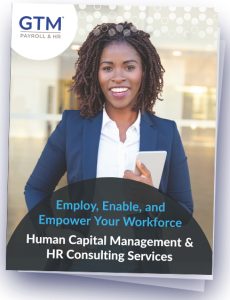 Download Recruitment, Onboarding, and Engagement Guide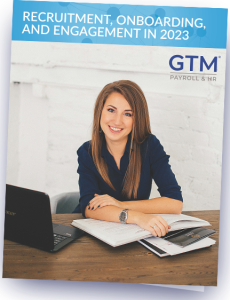 Download the Complete Guide to HCM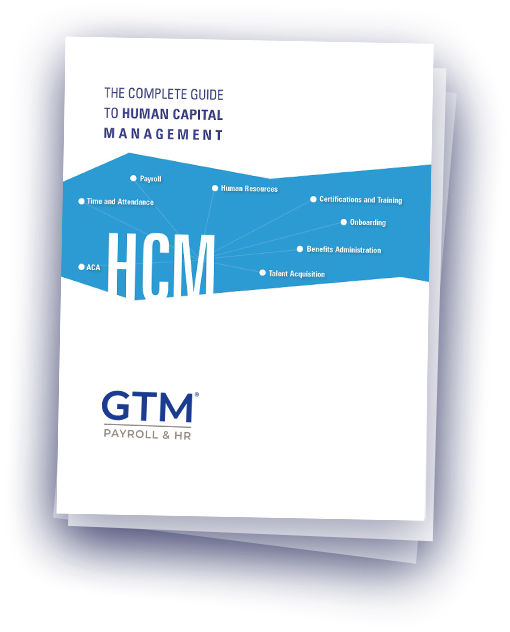 Download Don't Lose Top Talent!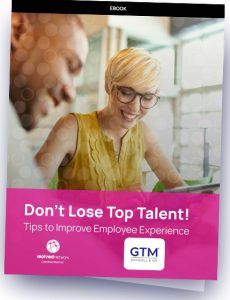 Stay up to date with our newsletter