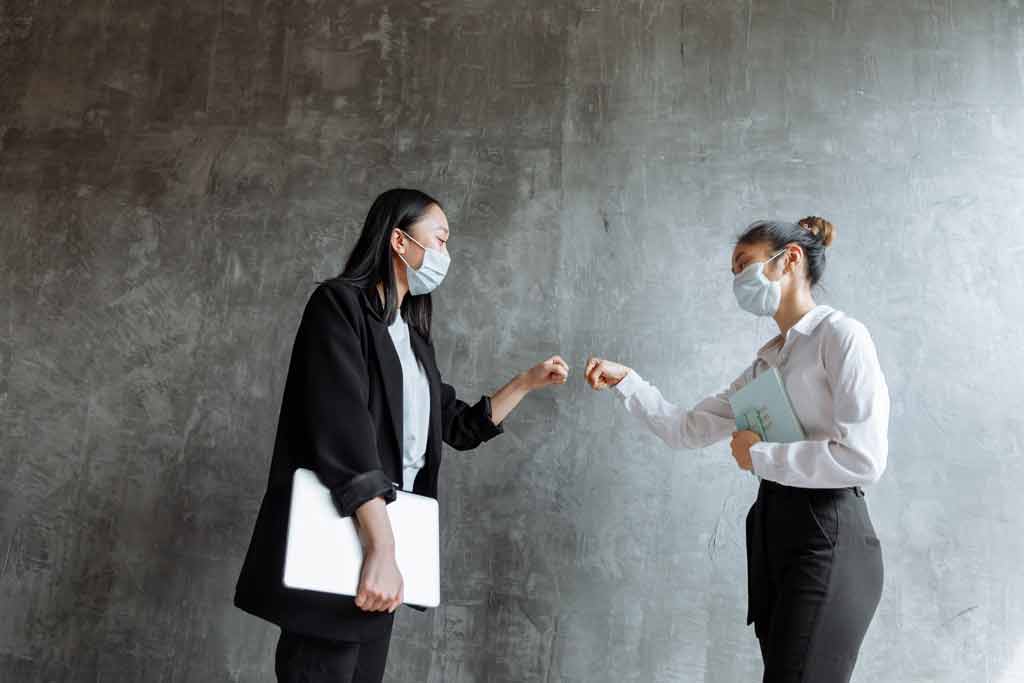 UPDATE: the mandate has been extended until February 1st.
Effective December 13, 2021, all employees and customers of indoor New York businesses are subject to the new mask or vaccination requirement announced by Governor Hochul on Friday, December 10. Anyone working or patronizing a business in New York must wear a mask, unless the employer has implemented a vaccination requirement. The mandate, for now, is effective until January 15, at which time the state will look at COVID-related cases, hospitalizations, and holiday-related outbreaks to determine if the mandate needs to continue.
How Employers Can Comply with the Mask or Vaccination Requirement
As of Monday, December 13, all employers in the state must ensure that anyone at their workplace is wearing a mask unless the employer requires proof of vaccination from all staff and customers before entering the worksite. Businesses that fail to comply with the new mandate are subject to civil and criminal penalties, including up to $1,000 per violation.
The requirement applies to any individual two years old or older that can medically wear a face covering, regardless of vaccination status. Or, an employer can require anyone entering the workplace to show proof of vaccination. Proof of vaccination requirement means anyone 12 years of age or older must have had both doses of the vaccine. Children ages 5–11 only have to show proof of having had at least one dose of the COVID-19 vaccination.
Whether an employer chooses to implement a mask or vaccine mandate, it must apply to everyone within the business location, including staff, customers, and vendors.
Employers cannot implement a "mix and match" policy that allows masks for some and vaccination proof for others. It must be either a mask requirement for everyone or a vaccine-proof requirement for everyone.
According to the state's website, employers must continue to comply with the NYS Health and Essential Rights Act (NY HERO ACT), which affords protection for private-sector employees against an airborne infectious disease outbreak by requiring employers to ensure employees wear appropriate face coverings in accordance with Department of Health guidance. For purposes of complying with the NY HERO Act, the Commissioner's Determination constitutes Department of Health guidance related to face coverings, meaning employers must ensure their employees adhere to masking requirements or require proof of vaccination as a condition of entry into the business.
You can find helpful business FAQs on the state's website.
GTM will continue to monitor this issue and post updates as necessary. Learn more about encouraging your employees to get vaccinated, and learn about how our HR consultants can help you with HR projects like creating and enforcing mandates at your business.