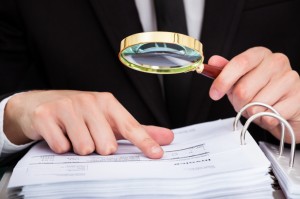 You made a job offer to a candidate, but you now would like to rescind the offer after background check results came back.
If you are using a third party report or background check, you should have followed the procedures of the Fair Credit Reporting Act (FCRA) in obtaining the background check. Under FCRA you are required to give written notice and get authorization before you solicit the information from the third party vendor. We also recommend having a job offer letter that includes language indicating that the job offer is a conditional offer and may be retracted based on the results of a background check.  If you are not currently using such a letter, we recommend that you do so in the future.
In order to rescind the offer, pursuant to FCRA you will need to provide the applicant with an adverse action notification (which is a description of the person's rights under the FCRA and contact information on the organization that provided the report). Your background screening provider will likely have a notification form to send to applicants when an adverse decision is made. This will allow the applicant to see the information being reported and give him or her a chance to correct inaccurate information with the reporting company.
Before you make the final decision to rescind the candidate's offer, however, it is important to know your state's laws on the use of arrest and conviction records in making employment decisions. Many states, for example, have limitations on the use of those records, such as not allowing private employers to use arrest records that did not lead to a conviction as a factor in determining any condition of employment.
Even in states that allow the use of arrest or conviction records for employment purposes, private employers considering using arrest or conviction records should do so with caution. An arrest might never result in a criminal guilty plea or conviction, and it is always possible that a person has been arrested for something he or she did not do. Moreover, the federal Equal Employment Opportunity Commission (EEOC) has stated that use of conviction records might be discriminatory given that minorities are often more likely to have such a record. The EEOC cautions that employers should 1) only inquire about felony convictions, 2) state that a criminal record does not automatically bar employment, and 3) ensure that there is a legitimate business reason for requesting such information.
For more information and to learn how GTM helps clients with background checks and other hiring issues, please contact us at (518) 373-4111.