The Value of Partnering with GTM
Are you finding it challenging to retain your clients due to increased competition in the insurance world? Let us make your job easier. When you partner with GTM, you won't have to worry about us competing for your clients like other payroll providers that also offer property and casualty insurance. We'll help you expand your client base and share data and carrier feeds, allowing both our businesses to grow.
We can also help you retain your clients by providing data integration for reporting, pay-as-you-go workers' compensation, and more. GTM's technology is combined with local support and training to provide "big firm" resources with "down the street" service. It is the best of both worlds and a smart recommendation for your clients.
Insurance Broker Portal
GTM offers you a secure online portal through our HCM solution, isolved, to access your GTM clients' data. All data is accessible with a single login, even if you have multiple clients with GTM.
Through the portal, you can see in real-time:
Workflows and electronic onboarding
All client payroll data, including due dates and payroll run dates
Electronic open enrollment and new hire reporting
Unlimited department levels for labor and general ledger
One database for employee records, certifications, expertise
Watch a brief demo of the isolved insurance broker portal: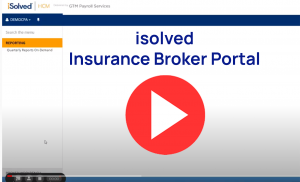 Local Partner
When you partner with GTM, your clients' payroll is processed locally by a firm with a 30-year history in the Capital Region, supporting area jobs and economy. Plus, it allows your clients to have more face-to-face contact, including on-site meetings and trainings, as well as virtual trainings.
Pay-As-You-Go Workers' Compensation
Pay-as-you-go workers' comp lets your clients pay for coverage as their payroll is processed, providing better control over cash flow. GTM provides the payroll information that the premium is calculated from and assists the client with any payment issues. There's no premium down payment on this type of policy, and there is no need to write a check every month for the insurance installment premium. Your client's premium will be calculated based on actual payroll and paid directly to the insurance company as your payroll is processed.
Here are the advantages for you as a broker when you seamlessly integrate your clients' GTM payroll account with a pay-as-you-go policy:
Improved client cash flow
Client is informed of available options, improving retention and increasing chance of referrals
Frees you up to focus on growth due to fewer audit issues and reduced servicing
Shows more value to your clients, and helps you close more new business and retain existing accounts
Mutually Satisfied Clients
GTM partners with you to provide an exceptional experience for your clients, and we can work with you to help you secure new clients. Our goal is to create clients that are satisfied with both their insurance and payroll services.
Platform Technology and Security
GTM delivers more than a payroll solution. Our HCM platform, isolved, can create more efficiencies and grows with your clients with onboarding, talent management, time and expense, benefits enrollment, employee engagement, and more, in a single solution.
isolved is designed to ensure the security of customer data, protect against security threats, and prevent unauthorized access to the data of its customers.
Download our isolved HCM brochure to learn more.
Client Support and Training
We have a commitment to service. Your clients will have a dedicated account manager who will know your client's business inside and out. No phone trees and no generic service email addresses. Behind that single point of contact is a team of certified payroll professionals, employment tax experts, CPAs, and PHR-certified human resource professionals devoted to your clients' success. We are partner you can trust to deliver an exceptional experience to your clients.
Our implementation process is designed to make your clients' transition go smoothly. Your clients will have an implementation manager as a single point of contact and GTM's implementation team will provide in-person (or virtual), hands-on training tailored to your clients' needs using personalized instruction and e-learning.
Contact GTM
Fill out the form below or contact us directly for more information about how you and your clients can minimize the time spent on tedious tasks while improving accuracy with isolved.
Need Help?

 Call 518-373-4111
Refer a business and earn rewards
Free Download: The Complete Guide to Small Business Payroll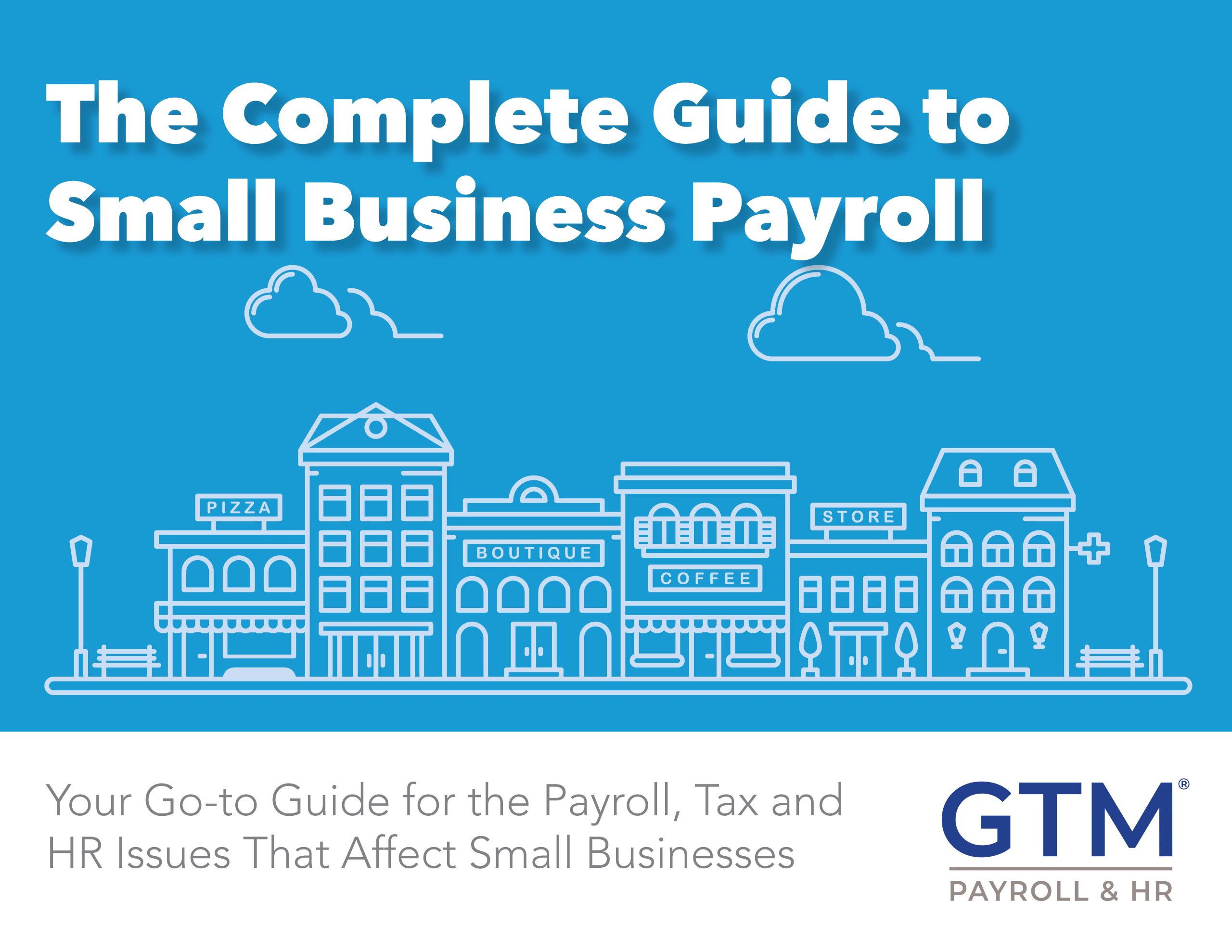 Stay up to date with our newsletter