Labor Poster Compliance Service
Avoid Lawsuits, Keep Employees Informed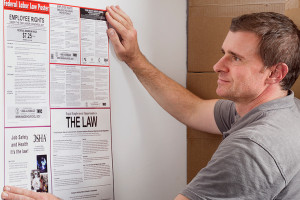 Are you compliant with the most current labor law postings? If not, or unsure, we now offer a Poster Service designed to protect your company and keep your employees advised of their rights.
This new service provides our clients with the most current Federal and State postings required by law. You can now direct your focus to running your company and eliminate the worry of finding and maintaining constantly changing labor laws.
Benefits of a Poster Service
A Poster Service effectively eliminates the work, worry, and expense of maintaining labor law compliance. With this service, you will receive an up-to-date Federal and State Poster set; plus, you'll get automatic replacements whenever a change occurs, for free. No matter how many changes occur!
By law all U.S. businesses are required to display current federal and state law postings, including replacement posters whenever there's a change. The perception is that when you buy a poster it's only a once in a lifetime purchase, but the law states every employer must comply with each change.
This service provides a 100% attorney-backed protection guarantee, giving your company peace of mind and savings. Billing is annual and there are no shipping charges.
Restaurants
GTM also offers a poster compliance service for your industry that includes the Federal and State posters, plus all of the restaurant-specific posters you will need, such as Handwashing, Choking, etc.
Don't leave your company exposed. Our Labor Poster Compliance Service provides the legal postings your business requires, which is a critical line of defense in the event of a lawsuit. A one-year subscription also keeps you current and protected from fines.
For more information, including pricing, contact us at (518) 373-4111.
Need Help?

 Call 518-373-4111
Refer a business and earn rewards
Free Download: The Complete Guide to Small Business Payroll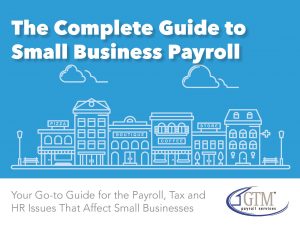 Stay up to date with our newsletter