New York Paid Family Leave Resources
As of January 1, 2018, just about every employer in New York State needs to comply with the New York Paid Family Leave (NY PFL) law. Any employer that has 1 or more employees is required to provide coverage unless they are a Public Employer or employer-only exempt employees.
Employees can use the benefit to:
Bond with a newborn, adopted or foster-care child during the first 12 months after birth or placement
Care for a seriously ill family member
Address important needs related to a family member's military service
There are many ways employers are impacted by this law. Here are some helpful links and resources to ensure you have all the tools you need to stay in compliance.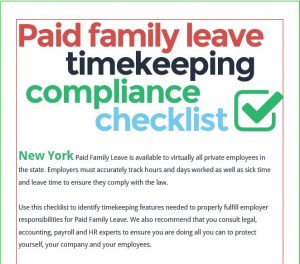 Overview of NY PFL – this article lays out what the law is and how employers and employees will be affected, including contribution rates, eligibility, use, job protection, and employee notices.
NY PFL Compliance Checklist – this infographic shows all the steps you need to take to ensure compliance with this law.
NY PFL FAQs – See common questions and answers about how the new law affects both employers and employees.
10 Things to Know About Using NY PFL – focusing on how employees are impacted, this article details the circumstances in which employees may request to use the NY PFL benefit.
Tax Implications of NY PFL – this article provides guidance on how this new law will affect business taxes in New York State.
NY PFL Certification Forms – find links to the forms employees must fill out when requesting to use paid leave. The forms include a general application, plus additional forms depending on the reason they are requesting to use the benefit.
Contact us for more information at (518) 373-4111.
Need Help?

 Call 518-373-4111
Refer a business and earn rewards
Free Download: The Complete Guide to Small Business Payroll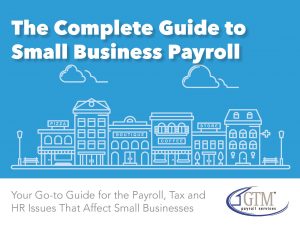 Stay up to date with our newsletter