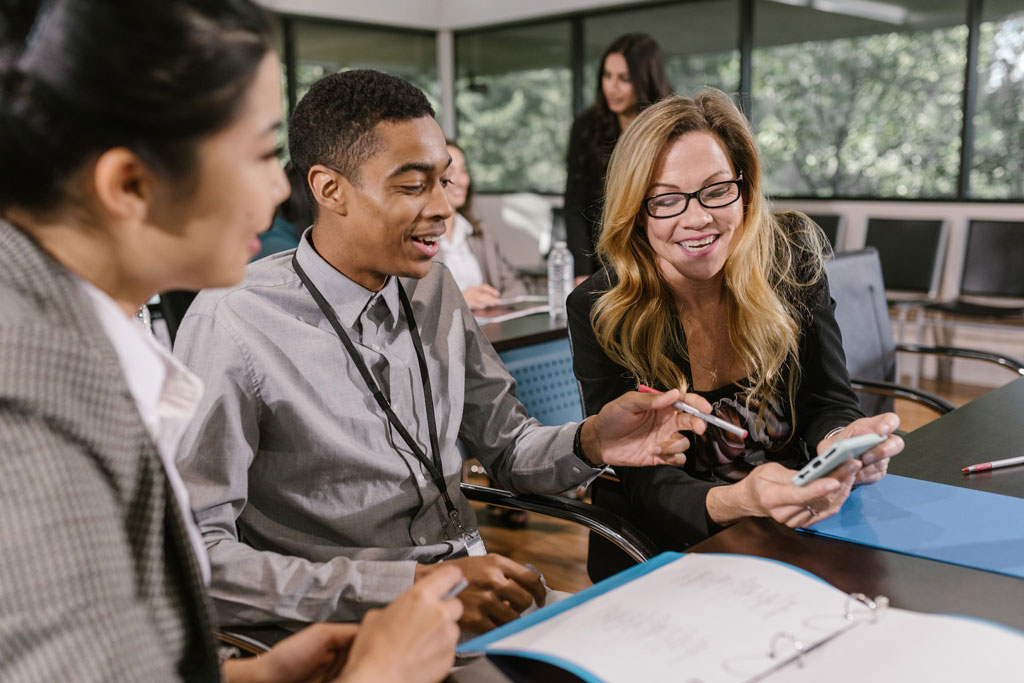 The COVID-19 pandemic triggered a quick and drastic shift to remote work for many organizations. In the post-pandemic world, remote and hybrid work has become the norm for many industries and companies. Yet, some organizations have pushed for a post-pandemic return to the workplace – either full-time or as a hybrid model.
According to a 2023 report from labor and employment firm Littler Mendelson PC, 71% of U.S. employers are embracing hybrid work schedules. Some employees may be worried that more in-person time will negatively impact their work-life balance. However, as employers may prefer to have employees on-site more, they can help maximize workers' time in the office or at a worksite to address those employee desires. Developing thoughtful plans and strategies can enable employees to develop stronger relationships with their colleagues and peers.
This article highlights ways employers can maximize on-site workdays for their hybrid employees.
Employer Considerations for Hybrid Work
A hybrid workplace is a flexible model that supports a distributed workforce of on-site and remote employees. This type of arrangement has the potential to boost employee productivity and satisfaction. However, employers need to take a thoughtful and proactive approach for it to be impactful. Consider the following workplace strategies for maximizing on-site office time for hybrid employees:
Create a plan
Regardless of employees' working locations, having a plan outlining all details, expectations, and policies is critical. Plans will vary by organization, but employers could establish on-site schedules or allow employees to determine their own. Whatever is decided, it's important for employers to clearly communicate their specific guidelines and expectations so all workers know what is required of them.
Coordinate on-site time
As a type of hybrid work, flex remote means employees are on-site on set days, so they have the flexibility to be on-site some days and work the other days remotely. Hybrid work is most effective when employees can collaborate in real-time, so employers may benefit from synchronizing time on-site or designating in-person workdays. For example, employers may require workers on-site on Mondays and Tuesdays, with the option to work remotely the rest of the week.
Foster connections
Connection should be a priority for in-person work time. If employees commute and work on-site to spend their day answering emails or joining video calls, they may not be getting much value out of on-site time with teammates. Managers and supervisors can make the most out of in-person time by scheduling one-on-one meetings and brainstorming sessions for days when workers are at the office or worksite.
Make it social
While teams work on-site, employers could boost satisfaction and engagement by making the workday fun and offering on-site lunches, happy hours or other social events. There's a great opportunity for in-person bonding on a team, departmental or organizational level.
Incentivize employees
To encourage participation, employers may consider ways to make working on-site more enjoyable or offer perks. In addition to social events, team leaders could allow employees more autonomy over their workdays. For example, managers could encourage workers to enjoy their favorite restaurants near the worksite, read a book during their break, or work out during lunch.
Implement focus time
Employees will often be recharged and energized from in-person work time, so designating time during the week for them to focus can keep that momentum going. For example, organizations could institute a meeting-free day – or half day – to give employees uninterrupted focus time for deep work.
Listen to employee feedback
In addition to organizational surveys, polls or meetings, managers and supervisors could check in regularly with their direct reports to ensure they feel heard and supported. While hybrid work offers flexibility, employees may also need additional accommodations for their work schedule or environment.
In the end, people care about people. It's not necessarily about the actual office or worksite. Employees are working on-site to gain social time with co-workers, so it's important for employers to intentionally prioritize and support collaboration, socializing, and connection among them.
For More Information
The pandemic has left its mark on the American workplace, with many organizations embracing hybrid work to fulfill workers' desires for autonomy, flexibility, and work-life balance. After all, empowered and motivated employees can drive a competitive advantage for employers. Organizations committed to a hybrid workplace model should take a thoughtful approach to outlining guidelines and programming for the on-site employee experience.
© 2023 Zywave, Inc. All rights reserved.
How Your Company Culture Impacts a Hybrid Work Environment
If you're going to get your employees to maximize their on-site time, you need to have the right culture in place. GTM's HR consultants can help you determine the strengths of your organization and where you can improve. Our Cultural Review service provides an unbiased assessment of your culture, giving you the insights you need to make a hybrid work environment successful. Fill out the brief form below to learn more.