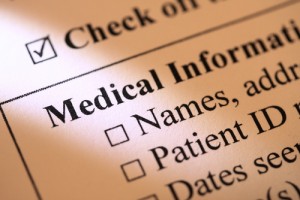 The Health Insurance Portability and Accountability Act (HIPAA) protects information, including medical records that contain identifiable health information. Are there HIPAA rules for employers that would restrict a company's policy of requiring a doctor's note for an employee who has been out for a lengthy sick leave?
It is not generally a violation of HIPAA to request doctor's certification of an employee's need for leave or release to return to work. In fact, it is usually an HR best practice. The Act only applies to HIPAA covered entities (such as health care providers, health plans and health care clearinghouses) and their business associates. Even for HIPAA covered entities, there is a specific exclusion from the HIPAA Privacy Rule for health information collected in their capacity as employers.
In order to comply with the Americans with Disabilities Act (ADA), an employee's medical information must be kept in a separate file from the employee's personnel file.
When applying this practice it is recommended that you apply this policy consistently to each employee, as well as provide a reasonable amount of time to provide the company with such documentation. 
Find more answers to questions about HIPAA rules for employers here.
For more information about GTM's human resource services for businesses, please contact us today.