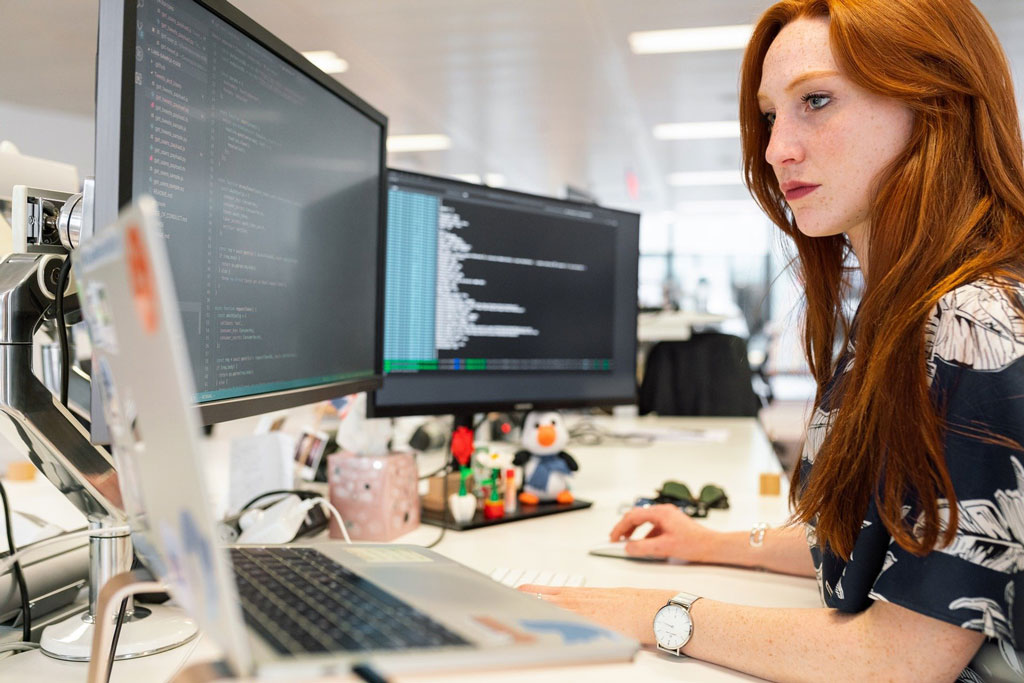 2020 has been a challenging year for employers and their workforce. As the pandemic continues and we head toward 2021, priorities are shifting, and employers need to be aware of these trends in order to recruit new hires and retain their staff. isolved, our human capital management partner, offers a look at employees' priorities for 2021 and how companies can adapt to meet them.
Nearly 7 in 10 organizational leaders believe the coronavirus pandemic will change the employee experience (EX) to a high or very high extent, according to the Institute for Corporate Productivity (i4cp). In fact, 56 percent of full-time employees state that employee experience will be more important to them in 2021 than it was in 2020 according to isolved's end-of-year survey.
Of course, these changes are starting to manifest in tangible and significant ways — for instance, companies leaning into remote work. Of employers that transitioned to a work-from-home approach at the start of the pandemic, the majority (67 percent) expect these policies will remain in effect for the foreseeable future or indefinitely, according to S&P Global Market Intelligence.
However, there are also changes occurring in terms of EX priorities and employees' shifting values. Let's explore the ongoing EX evolution, and how HR leaders can adapt.
Employees need flexibility, technology, and training to support the work-from-home EX
Given their new way of working, employees who recently went remote now care less about traditional office perks and opportunities. Instead, they are more interested in having the right level of flexibility and the right technology to carry out their job responsibilities.
The i4cp survey revealed that compensation, leadership development, and performance management were the top three EX factors prior to COVID-19. However, in the midst of the ongoing public health crisis, the focus has shifted. The top three priorities are now:
Technology that supports remote work

Compensation

Flexible work arrangements
Moreover, workers who are less experienced with advanced digital technologies and at-home IT troubleshooting may be anxious about requesting additional support and training. But limited skill sets may hinder their ability to adapt and work effectively. McKinsey & Company has also noted opportunities for development in areas such as remote management and leadership in times of crisis.
HR's response
First, HR and management teams can connect with each employee to ensure they have the right tools in place. Next, they may wish to discuss the schedule and work arrangements in detail to establish a plan that meets the needs of both employee and employer. Finally, they should be proactive about providing ample virtual training resources for any and all employees who may benefit from it.
Workers crave security and stability in an uncertain environment
Given the disruptive nature of the pandemic on work and personal life, the impact runs deeper than having the right tools and structure to support remote work. New EX themes of job stability, security, and trust have become increasingly prominent.
As found in a separate McKinsey study, employees' top needs and values include:
Job security

Financial stability

Healthy work-life balance

Fair treatment

Trustworthy colleagues and leadership
Employees are craving the assurance that their companies are staying afloat and they will still be able to earn a paycheck. Without this peace of mind, productivity and performance are likely to suffer.
HR's response
To meet these growing desires, HR and company leaders should be as transparent and forthcoming as possible with these types of communications. Virtual performance reviews can be seen as opportunities to reassure workers and praise the strengthening of soft skills such as resilience, leadership, and emotional intelligence.
Learn how you can continue to employ, empower, and engage employees now and into the future by downloading isolved's Holidays 2020: End-of-Year Employee Experience Report.
An important tool for helping HR leaders and employers adapt to new employee values is a fully integrated payroll and HR platform. isolved provides GTM's clients with a single login to access all data, allows managers to share data seamlessly throughout the system, and engages employees through collaboration and encouragement, and recognition tools. Request a free quote to learn more.