Case Study: Trinity Alliance of the Capital Region
Background
Founded in 1912, Trinity Alliance of the Capital Region is known for its pioneering efforts in social service and health and wellness delivery. The non-profit organization provides services to the community that support and promote healthy families, work to improve neighborhoods for family living, and promote education and employment as a means of self-development. Their programs include early childhood and family support, after-school care, summer camps, counseling and prevention services, anti-violence initiatives, and substance abuse treatment.
Growing with GTM Payroll Services
Trinity Alliance has been with GTM Payroll Services since 2010. At that time, they had just 15 employees. Along the way they increased their staff to about 100 workers and GTM catered its services as Trinity Alliance experienced this tremendous growth. Recently, they transitioned to GTM's state-of-the-art, cloud-based human capital management (HCM) platform from isolved, which will continue to expand as their needs grow.
"The transition to the isolved platform was seamless," said Tom Libertucci, controller for Trinity Alliance. "There were no hiccups whatsoever."
A Better Way: GTM's HCM Platform from isolved
Trinity Alliance uses GTM's HCM platform from isolved for payroll, benefits administration, time and attendance and additional human resource components.
Complicated payroll processing made easy
Trinity Alliance has several employee classifications. isolved's payroll module allows them flexibility with different types of workers including full-time and part-time, benefits eligible and non-eligible, salaried and hourly, and executive and non-executive. While Trinity Alliance has several rules set up for employee pay, they are confident that payroll will process accurately every time.
Full payroll preview makes it easy for Trinity Alliance to review and approve payroll before it's processed. Plus, a multi-layered security strategy ensures that their payroll access is limited to only the right people.
Accurate timekeeping with a mobile workforce
Trinity Alliance supports a variety of programs with employees working in multiple locations across the Capital Region. Keeping track of staff hours and ensuring hours are allocated appropriately can be a challenge.
With isolved's Time and Attendance component, Trinity Alliance can accurately track, manage, and process time and attendance for its entire workforce including remote and mobile employees and with multiple locations. Workers clock in and out online. This removes errors from manual data entry or paper-based time tracking and eliminates potential fraud from "buddy punching."
Trinity Alliance's staff, which includes maintenance technicians, social workers, case managers, and clinicians, may be in one location in the morning and somewhere different in the afternoon. Employees can clock in and out from multiple locations and departments during the day. Trinity Alliance managers can track the source of time punches so pay is allocated correctly.
Better record keeping and reporting
Like many non-profit organizations, Trinity Alliance receives grants to support their programs. They need to demonstrate that the grants were dispersed to the correct programs. As part of their reporting through isolved, Trinity Alliance can report, with confidence, how funds were allocated to the different programs supported by the grants.
Onsite and online trainings
Trinity Alliance staff was well-prepared for the transition to their HCM platform. GTM Payroll Services conducted in-person trainings to make sure they were completely comfortable with their new solution.
Trinity Alliance also has access to isolved University for self-directed learning on the features and functionality of the isolved HCM platform. Along with this online training component, Trinity Alliance has direct access to a dedicated account manager at GTM Payroll Services who knows their business inside and out and can help with any questions or issues.
"The team at GTM Payroll Services answer any questions I have in a timely manner," said Libertucci. "They are above responsive."
All-in-one employee self-service
isolved's online employee self-service module is an all-in-one destination for employees making it easy for Trinity Alliance staff to view and update their employment information. They can submit paid time-off requests, check their accrual balances, and submit life events. Employees can also update their tax information, bank account for direct deposit, and benefits.
English is a second language for many Trinity Alliance employees and they have various levels of computer literacy, which could have caused frustration when navigating the site. However, the platform is intuitive and designed like many popular websites giving it a familiar feel and making it easy to learn and use. Libertucci said employees had very few issues adapting to the new system.
For Trinity Alliance's human resource administrators, isolved provides an auditing system of checks and balances. They can see which employees and administrators accessed the platform and the tasks they performed.
Stress-free open enrollment
Conducting its annual open enrollment period for employee health insurance was a challenge for Trinity Alliance before isolved. They were limited in what they could do on their own. With the isolved HCM platform, they have control of the process and employees are self-sufficient in selecting their benefits.
"Open enrollment was fantastic," said Libertucci. "It was easy for our employees to understand their options and benefits, which made the whole process run smoothly."
New employees were assisted with their enrollment selection through the platform. Since open enrollment is contained in the isolved platform, there was no need for employees to login to a different website or access a confusing broker portal.
Coming soon…electronic onboarding
Over time, Libertucci said, Trinity Alliance intends to add all of the components of the isolved platform. First, they plan to streamline their process for adding new employees and eliminate unneeded paperwork when they include electronic onboarding to their HCM service.
Using a simple online interface, new employees can submit all their materials including personal information, emergency contacts, direct deposit, and Form W-4. The process is completely webbased with secure document storage. The platform even has built-in tools to complete Form I-9. Trinity Alliance's workflows are automated, and they can easily track the progress of a new hire through the system
Conclusion
With GTM Payroll Services, Trinity Alliance is modernizing their processes and procedures on a high-performing HCM platform.
"It's a robust, all-in-one system," Libertucci said. "We're very happy with the isolved HCM platform."
They're eliminating errors caused by paper from and manual data entry while creating efficiencies in payroll processing, reporting, and benefits administration. Trinity Alliance's growth will continue to be supported by GTM's isolved platform, which will expand right alongside them. And Trinity Alliance will have a dedicated client service team with them every step of the way.
Need Help?

 Call 518-373-4111
Refer a business and earn rewards
Calculate How Much You'll Save With Our HCM Solution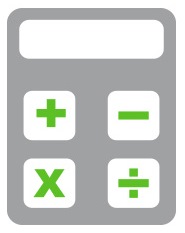 Download Our HCM Brochure
Download the Complete Guide to HCM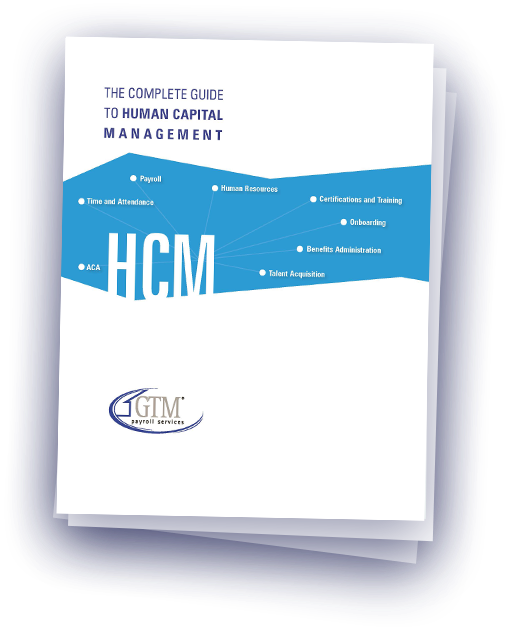 Download Keys to Successful HCM Implementation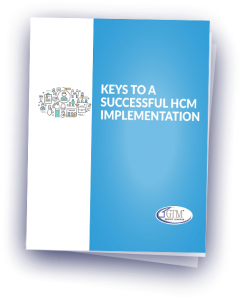 Download Recruitment, Onboarding, and Engagement in 2021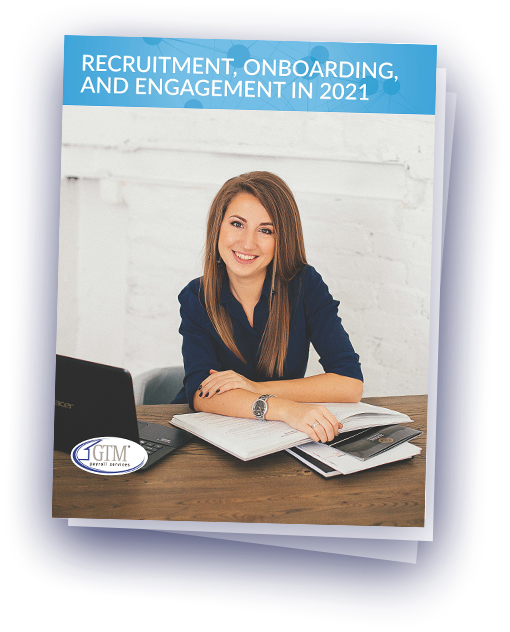 Stay up to date with our newsletter