Case Study: Children's Home of Kingston
Background
The Children's Home of Kingston is a non-profit organization founded in 1876. They provide a range of personal, social, and developmental services for boys and young men ages 8 to 21. They have more than 100 employees at their facility.
Jeni Rodriguez, Director of Finance, was using a basic electronic payroll system that fell short of what they needed to manage a large workforce. It required manual work which often led to many errors and did not provide the reports they needed.
Issues
The outdated payroll system Rodriguez had been using could not accommodate multiple departments with multiple funding sources. She was keeping separate spreadsheets for each employee for each pay period, causing the payroll process to take up a lot of time. Timekeeping was manually done, and she could not export data to Excel. There was no labor distribution function and no GL function within their system, requiring manual printouts of all data.
Rodriguez also could not use electronic Form 941 within their system. These had to be requested from a third-party payroll company on the back end. And the reports available did not have reliable data she needed for Board reports and for the Department of Labor.
When she realized she needed an automated, robust payroll management solution, Rodriguez turned to GTM Payroll Services.
Finding a Solution
Children's Home of Kingston needed a payroll and human capital management (HCM) service provider that could:
Automate processes, especially onboarding and employee benefits
Integrate time, benefits, and HR data with payroll
See all employee data in one place in real time
Generate all the reports they needed in the right format
A Better Way: GTM Payroll Services' HCM Platform
GTM's HCM platform from isolved met the needs of Children's Home of Kingston and more. A state-of-the-art, cloud-based platform that created significant efficiencies for her staff convinced Rodriguez and Children's Home of Kingston to make the switch. And GTM delivered.
The Solution
Children's Home of Kingston implemented GTM's payroll, timekeeping, applicant tracking, employee onboarding, benefits enrollment, HR, 401K reporting, and general ledger modules.
An extraordinarily different experience
GTM's isolved HCM platform provides a unified solution for human resources, onboarding, payroll, benefits, time and attendance, ACA reporting, and more. It's flexible and intuitive while delivering the vital data finance and HR professionals need to make more informed business decisions.
Being "in the cloud," gives a business total control of their data and accessibility anytime, anywhere. Having an integrated platform, means a single sign-on for everything needed to manage employees. There is no need for multiple logins or exporting and importing data into different systems.
Smooth implementation
One of the biggest barriers to switching payroll and HCM solutions is implementing the new service. However, GTM Payroll Services had Children's Home of Kingston up and running on their new payroll and HCM platform in a matter of weeks.
"The implementation was clearly structured," said Rodriguez. "I had real partners who were there if I needed them, even coming to our facility to ensure we had a smooth transition."
Faster, accurate payroll processing
GTM's labor distribution function allowed Rodriguez to list employees by job title and easily lets her narrow the data down to job descriptions and pay rates, making it much faster to process payroll. Plus, her accounting software integrates with isolved, saving her significant time and reducing errors dramatically.
"Our first payroll runs went off without a hitch," said Rodriguez. "The GTM team took the time to understand what I needed, taking into account our allocations and shift differentials, and it all went perfectly."
Automated recruiting, onboarding, and benefits processes
GTM's solution provided Rodriguez' HR team what they needed to efficiently manage applicants, onboarding, and benefits enrollment. Employee data automatically updates throughout the system, letting new hire information flow into payroll, saving time and eliminating errors, and allowing their HR team to focus on recruitment.
"My HR team loves GTM because they can all see where applicants are in the process in the system," said Rodriguez. "We can easily keep track of applicants and the information is automatically shared."
By using electronic onboarding and benefits enrollment, the Children's Home of Kingston can track each employee's progress through the system in stages, allowing the data to seamlessly flow between departments.
"I have heard nothing but positive feedback from our employees about the digital onboarding and benefits enrollment," Rodriguez said. "It's so efficient that I was able to step back from the benefits enrollment process and spend my time on other tasks."
One of those tasks the Children's Home of Kingston used to do was produce employee newsletters, but they had not been able to do so for some time.
"We are really feeling the time savings that GTM's isolved technology provides," said Rodriguez. "What used to take 3 hours now takes 30 minutes, which has allowed us to get back to doing our newsletters."
Robust, detailed reporting
Children's Home of Kingston needs to produce accurate, complete reports for their Board of Directors and for the New York Department of Labor. Their previous reporting system could not produce all the data with the specific information needed, and often contained errors.
"It used to take hours for us to convert PDF reports to Excel," said Rodriguez. "Our reports can now be easily saved to Excel, allowing our staff to spend their time on more important things."
Conclusion
With GTM Payroll Services, Children's Home of Kingston is using a state-of-the-art HCM platform that saves them time and modernizes their procedures to create efficiencies and reduce mistakes.
"Other payroll companies I've used felt too large and had poor communication," Rodriguez said. "GTM has made everything so much easier for us, and their service and communication
has been amazing. We will not be leaving GTM!"
As the needs of Children's Home of Kingston grow, GTM's isolved platform will expand right alongside them backed by a dedicated service and support team who will be with them every step of the way.
Need Help?

 Call 518-373-4111
Refer a business and earn rewards
Calculate How Much You'll Save With Our HCM Solution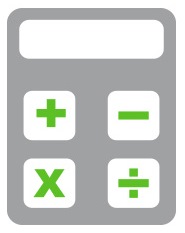 Download Our HCM Brochure
Download Our HCM & HR Brochure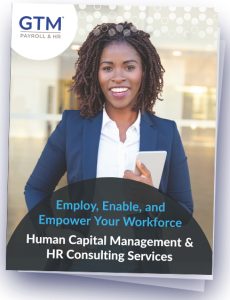 Download Recruitment, Onboarding, and Engagement Guide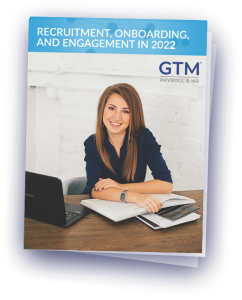 Download the Complete Guide to HCM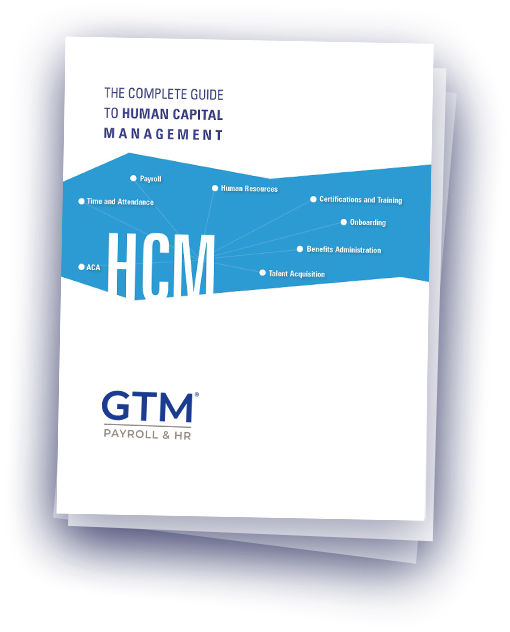 Download Don't Lose Top Talent!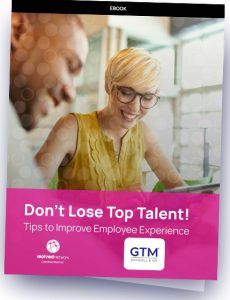 Stay up to date with our newsletter