Additional Timekeeping Solutions
TimeWorks Plus
Cut Labor Costs, Reduce Errors, Stay Compliant
TimeWorks Plus automated timekeeping technology is a powerful resource for businesses, both large and small. It is designed to offer exceptional convenience and to substantially improve profit margins by reducing the cost of administration and labor. What most business owners don't realize is that an automated timekeeping solution will often not only pay for itself year after year, but will also generate immense additional savings.
Save Time with Mobile Timekeeping
TimeWorks Mobile allows you to manage labor costs for your remote employees, manage time-off requests, clock employees in and out, use GPS to pinpoint location stamps on mobile punches, contact employees directly from the app, and more.
Scheduling System Keeps Everything Simple
TimeSimplicity, an add-on feature of the TimeWorks Plus system, allows you to easily create schedules with drag-&-drop user interface, get real-time notifications via email and texting, change schedules on-the-fly, attach certifications/qualifications to employee profiles, and much more. This cloud-based software eliminates messy, hand-written schedules that change almost as fast as you post them, letting you quickly identify gaps in coverage before it's too late.
Need Help?

 Call 518-373-4111
Refer a business and earn rewards
Free Download: The Complete Guide to Small Business Payroll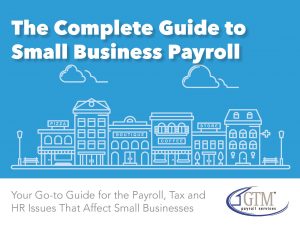 Stay up to date with our newsletter