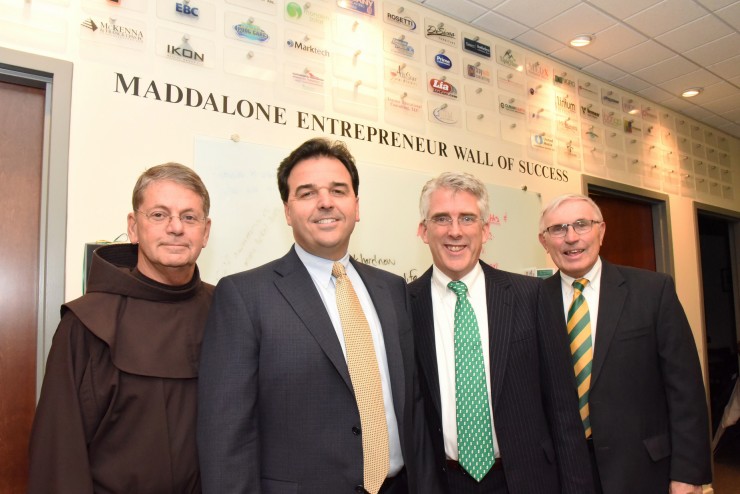 The Maddalone Entrepreneur Wall of Success, made possible through the generous support of Guy Maddalone '89, founder and CEO of GTM Payroll Services, is located at the Stack Center for Innovation and Entrepreneurship at Siena College. It displays the logos of companies launched by Siena graduates, featuring more than 90 firms in fields ranging from high-tech to traditional.
The Wall of Success inspires students to follow in the footsteps of those who have gone before them, highlighting Siena graduates who have successfully started their own businesses.
On October 11, 2022, five more businesses will be honored by having their logos added to the Wall. This year's inductees are:
GTM Payroll Services invites you and your business to join us at the induction ceremony.
Register here (individual registrations and tables of eight are available) – all net proceeds will be used to fund student programs at the Stack Center.
Congratulations to this year's inductees, including GTM clients KNC Holdings and Talk 1300!