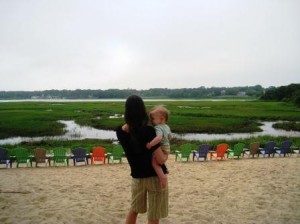 Last July, Massachusetts became the fourth state to provide labor protections for nannies, housekeepers, and other domestic employees. Most of the provisions of the Massachusetts Domestic Workers Bill of Rights law take effect in just over a month from now, on April 1, 2015. If you employ a domestic worker in the Bay State, you should start familiarizing yourself with the impending changes summarized below.
Domestic Workers will be guaranteed 8 weeks of unpaid maternity leave for the birth or adoption of child for employees working for the same employer for 3 months.
A job-protected weekly 24 hour rest period and a monthly 48 hour rest period is guaranteed for Domestic Workers who work 40 hours per week; if the Domestic Worker voluntarily agrees to work during this rest time, it must be compensated as overtime.
Housing for live-in Domestic Workers must meet the state's sanitary code.
No deductions for meals, rest periods, lodging, or sleeping periods may be made without written consent.
Live-in Domestic Workers, if terminated without cause, are guaranteed rights to written notice and 30 days lodging either on site or in a comparable off-site location, or severance pay representing 2 weeks average earnings. If just cause is given for the termination, no housing or severance obligations are required.
Employers are required to keep written pay records required under existing minimum wage law. If a Domestic Worker works more than 16 hours a week, the employer must provide a written agreement that includes the following:

rate of pay, including overtime and additional compensation;
working hours, including meal breaks and other time off;
provisions for days of rest, sick days, vacation days, personal days, holidays, transportation, health insurance, severance, yearly raises, and whether or not those days are paid;
any fees or other costs, including costs for meals and lodging;
responsibilities associated with the job;
right to collect workers' compensation if injured;
required notice of employment termination by either party;
Failure to comply with these requirements is a violation of the record-keeping law.
For more information on compliance with this new law, please contact GTM's Household Employment Experts at (888) 432-7972.
Find more information about other states with domestic workers' rights laws here.