Welcome and thank you for choosing GTM Payroll Services.
I'm Guy Maddalone, the founder and CEO.
On behalf of all of us at GTM, we appreciate the trust you're placing in us to be your service provider.
I founded this company more than 30 years ago with a promise to deliver better advice, better service, and better value for an easier life. We're committed to serving you with unrivaled performance both in service and technology.
Throughout the years, we have helped thousands of clients with their payroll, taxes, insurance, and employee management, while providing invaluable advice and support.
And GTM has grown a lot over the years as well and that only happens when our clients are completely delighted. Your satisfaction is essential to our business.
In fact, ecstatic clients is one of our core values. You'll be backed by a team of certified payroll and human resource professionals, licensed insurance brokers, and employment tax experts who have one passion … delivering exceptional service to our clients.
I'm confident that you will experience the same level of satisfaction that powers our overwhelmingly positive client reviews and ratings.
Our entire GTM team looks forward to serving you and providing assistance whenever you need it. We always welcome feedback about our service and encourage you to reach out to our support team at any time. We're here to help.
Thank you for the opportunity to serve you and welcome to the GTM family!
Household Tax and Payroll Services Made Easy!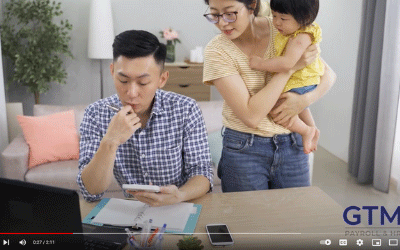 Reviews from Real Clients of our Nanny Payroll and Tax Services
Credentials and Certifications
Our household employment experts are certified payroll professionals by the American Payroll Association.
GTM is the only SOC 1 compliant, independent household payroll service bureau. Developed by the American Institute of Certified Public Accountants (AICPA), a SOC 1 audit is conducted by a third-party auditor to validate that a service organization's key internal compliance and information security controls are operating effectively. It is considered the industry standard for evaluating, testing, and reporting on these controls and shows a firm's commitment to client information security.

Schedule a Call
Schedule a time to talk and we'll call you.

Chat with Us
Chat with an expert during business hours.

Schedule a Call
Schedule a time to talk and we'll call you.

Chat with Us
Chat with an expert during business hours.