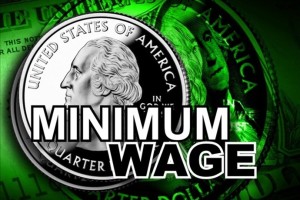 On July 1st, 2014, one week from today, two minimum wage increases will take effect:
California – the minimum wage will rise from $8 to $9 per hour for all employees, with some exceptions. All employers in California must adhere to the new state law; this includes household employers, who must also keep in compliance with the recently enacted California Domestic Workers' Bill of Rights. California's minimum wage will rise again on January 1st, 2016 to $10 per hour.
Washington, D.C. – employees in the District of Columbia will see the minimum wage rise from $8.25 to $9.50 per hour on July 1st. All employers in the nation's capital, regardless of size and including household employers, must comply with the new law. The District's minimum wage will continue to rise by $1 each year on July 1st through 2016, with a cap at $11.50 per hour in 2017.

In anticipation of these changes, affected household employers should ensure they are paying the appropriate rate to hourly employees, as well as review compensation for salaried employees to confirm compliance with the new laws.

For more information, please contact GTM's Household Employment Experts at (888) 432-7972.