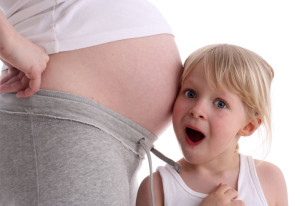 Since January 1 of this year, Illinois employers with one or more employees  – which includes household employers – needed to begin providing accommodations for pregnant employees and new mothers. The pregnancy accommodation law, also known as the Illinois Pregnancy Fairness Law, requires an employer to provide reasonable accommodations for an employee for conditions related to pregnancy, childbirth, or related medical conditions, if she so requests, with the advice of her health care provider.
The term "reasonable accommodations" means actions which would permit such an employee to perform in a reasonable manner the activities involved in the job or occupation including an accessible worksite, acquisition or modification of equipment, job restructuring, and modified work schedule. An employer does have the right to refuse any accommodations, but only if it can be proven that it "would impose an undue hardship" on the business, or in the case of households, to perform the duties and requirements set out in the job description.
As a best practice, it is recommended that household employers in Illinois who have a pregnant employee or an employee who recently gave birth comply with the new law. If your nanny or other household employee becomes pregnant or gives birth, some accommodations you may be asked to make include more frequent rest breaks, assistance with lifting, light duty, part-time or modified work schedules, and leaves of absence. It is also important to note that employers cannot require a pregnant employee to accept an accommodation that the employee did not request; for example, you are not permitted to reduce a nanny's hours simply because she is pregnant if she does not ask for the schedule adjustment.
Also, you are not allowed to require your employee to take a leave of absence if another reasonable accommodation can be provided. Pregnant employees and those who have given birth have the right to return to work upon notifying the employer or when there is no longer a need for the reasonable accommodation.
For more information, contact GTM's Household Employment Experts at (888) 432-7972.