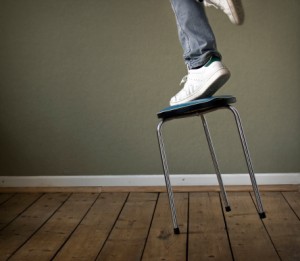 A satisfying workplace is only obtained in a healthy and safe environment. It is of utmost concern when a nanny or other household employee is taking care of family members, particularly children and seniors who are more susceptible to household injuries and accidents. Aside from federal, state, and local laws governing a healthy and safe workplace, household employers may take some basic steps to ensure household safety. These home safety measures apply to any home or household member, and can easily apply to household workers. By reviewing the list below, you will be better prepared to avoid a household employee injury.
Top Five Workplace Injuries
While these are the top workplace injuries for all workplaces—not just the home—many are relevant to the home environment and show that when someone is employed in the home it is still his or her workplace, and therefore workplace safety is just as relevant as in another location. Here are the top five workplace injuries based on the 2014 Liberty Mutual Insurance Workplace Safety Index.
Overexertion:  Household workers have to do a lot of manual handling. Sometimes this can be a lot of lifting or other activities that require the use of hands and limbs required for elderly caregiving and work activities related to nursing, carrying children or gardening, to name just a few. Incidents that can relate to overexertion involve hand and arm strain and back pain.
Falls On Same Level:  This pertains to falls that have happened on same level surfaces. Common injuries filed in this category are slipping on wet floors, falling on snow covered surfaces, and others. If an employee falls on your property and is injured because of a slippery sidewalk, or a wet bathroom, they have a workplace injury.
Struck By An Object:  This is usually from a tool falling on the head of the employee from above, and can be relevant to the household industry if the employee works outside, such as a gardener, or sometimes in the home (such as a chef).
Falls To Lower Level:  Falling from stairways, roofs, ladders, and other elevated areas are common injury-related occurrances. Homes that contain stairs or household work that requires ladders (such as gardening) can therefore cause these types of workplace injuries and care should be taken to prevent falls with the proper installation of handrails and so forth.
Bodily Reactions:  Slips and trips are, without a doubt, among the most common accidents occurring in the workplace. Slips and trips can happen anywhere—including the home. Household employers therefore should protect themselves against liability of them occurring in their home with regard to their employee.
Because having an employee carries a risk of injury in your home, we highly recommend having a workers' compensation insurance policy in place (and many states require you to have such a policy). Workers' compensation will cover necessary medical bills and a portion of your employee's wages should he/she become injured or ill as a result of duties. This ultimately protects you, as an employer, from a lawsuit. Another benefit is the security knowing that coverage is available in the event of an employee injury on the job.
For more information, please contact GTM's Household Employment Experts at (888) 432-7972.