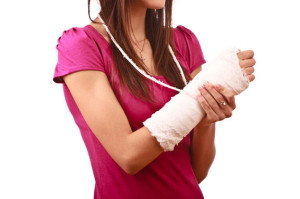 Do household employers need to have a workers' compensation policy for their nanny?
Depending on the state in which you reside, you may be required by law to provide and maintain Workers' Compensation coverage for your nanny or other household employee. In some states the coverage is voluntary, but it is still a good idea to have the insurance coverage since the nanny will be working in your home caring for your children and accidents can happen.
Workers' compensation is currently required in the following states*:
Full-time & Part-time Domestic Employees: AK, CA, CT, DE, DC, HI, IA, KS, MD, MA, MN, NH, NJ  OH, OK, SC, SD;
Full-time Domestic Employees: CO, IL, KY, MI, NJ, NY, UT, WA
*Check with your state's Department of Labor for more detailed information.

Does Workers' Compensation benefit the Employer or the Employee?
A single work-related injury or illness could leave an employer liable for thousands of dollars in medical bills and lost wages. Workers' Compensation insurance is considered a benefit to the employer because it covers necessary medical bills and a portion of the employee's wages if they become injured on the job or ill as a result of a work related incident. This ultimately protects the employer from a lawsuit. Another benefit is the security knowing that coverage is available in the event of an employee injury on the job.
What is the difference between Workers' Compensation and Disability Insurance?
Workers compensation protects the employer if their employee is injured on the job or becomes sick as a result of a work related illness.  Disability insurance is an employee benefit that compensates employees for some lost wages due to an illness or injury that is not work related.
What does Workers' Compensation cover?
Depending on state laws and regulations, workers' compensation may cover:
Medical expenses
Rehabilitation services
Compensation for some lost wages
Vocational training, if necessary
In addition, GTM's Workers' Compensation plan also offers:
Access to electronic policies

Payments processed electronically – when available

Ability to accept credit card payments

Excellent customer service record for potential claims

Simple annual audit processes

Geographic flexibility – your policy may move with you as you move – when available

Cancel at any time in the event you stop having household help – when available
Is Workers' Compensation covered under my Homeowner's policy?
Household employers should never assume that this liability is covered under their Homeowner's Insurance Policy.  A single work-related accident could leave an employer liable for medical bills and lost wages, so it is important to ensure you are covered.  When in doubt, check with your Homeowners insurance carrier.
Obtain a free Workers' Compensation quote, and please contact us for more information.