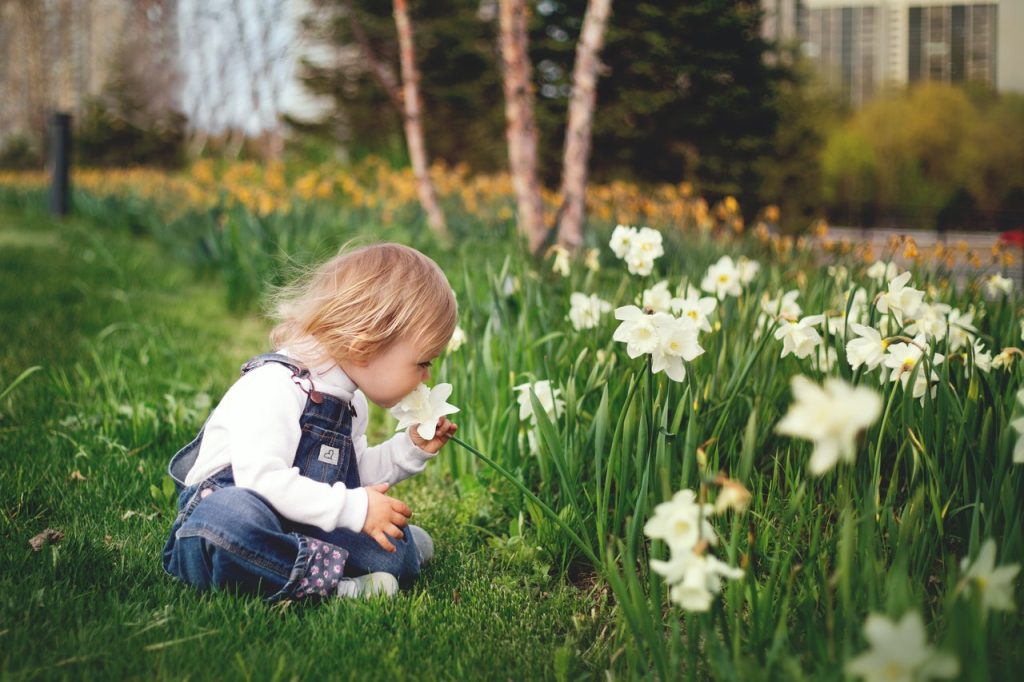 Finding a nanny is one of the most significant (and maybe toughest) decisions you will make as a parent of young children. The hiring process can be stressful and, at the same time, exciting. While it's important to know where to find nannies for your job, focusing on "the how" will help you hire the ideal caregiver for your children.
As a working parent, one of the most significant challenges you may face is finding reliable and trustworthy childcare for your children. Many families opt for the services of a nanny because it offers personalized care and attention within the comfort of their own homes. However, finding a nanny that's the perfect fit for your family can be a daunting task. Here are some essential steps and considerations to help you find the ideal nanny for your children:
It is important to take your time and be thorough in your search. That way you not only find a nanny that is right for you but one that could be with you for years.
We will discuss where to find nannies for your job, and how you will find the ideal caregiver for your children.
Finding a Nanny: Where to Search
Finding the right nanny for your family is a process that requires careful research and evaluation. Here are some resources to help you find a nanny.
Finding a nanny through a referral or word-of-mouth
When you are looking for a nanny, put the word out to family, friends, neighbors, and colleagues. In-home caregiving can be a high-turnover industry. A nanny may work for a family for several years but when the children are old enough to go to school, they may no longer need all-day care. Now that nanny is seeking a new opportunity. And it could be yours.
Getting a referral from a friend or colleague about a nanny can give you a great boost of confidence that the caregiver will be a good hire. That may be true but you still need to go through the steps of interviewing, calling references, and conducting a background check. Just because a nanny may have been a great fit for one family does not mean they will work out for you.
Finding a nanny through social media and online groups
Search Facebook and you will likely find a parenting, childcare, and/or nanny group for your area. Parents will post nanny job openings and job-seeking nannies will post about their credentials and availability. It is easy to make an immediate connection through online messaging.
Neighborhood message boards and websites may also have options to post your childcare needs.
From there, you again need to practice due diligence. First, be on the lookout for scams. If something does not feel right, it probably is not so move on. When you find legitimate interest in your position, go through the process of interviewing, calling references, and conducting a background check.
Also, whenever meeting someone off the Internet or social media for the first time, it is best to get together in a public place like a coffee shop and not in your home.
Finding a nanny through an agency
Working with a reputable nanny agency can be a time-saving and efficient way to find a nanny. When using a placement agency to help you find a nanny, the agency will do much of the work for you, which can shorten the length of time it takes to hire a caregiver. The agency will take the time to understand your family's needs and what you seek in a nanny. They will show you candidates that match your job requirements and budget, so you do not have to go through a large number of applicants to find who you want to interview.
.A nanny agency is also available to guide you through the hiring process from developing a job description to writing a nanny contract. Agencies provide the highest level of service and will charge either a flat fee or a percentage of your nanny's annual wages.
From our surveys of household employers, families who hire through an agency found their nanny faster and held on to them longer as opposed to those who used an online job site. If you are pressed for time – or going through the process for the first time – an agency may be the best way to find your nanny.
Finding a nanny through an online job site or job board
Numerous websites and online platforms are dedicated to connecting families with nannies. Websites like Sittercity allow you to create profiles, browse nanny profiles, and read reviews from other families. It may be a quick way to get a lot of interest in your job. However, you may need to sift through many unqualified candidates, which can slow down the hiring process.
Local community resources for finding a nanny
Check for community resources and organizations that offer childcare assistance or referrals. Many local communities have parenting groups, childcare centers, or family support networks that can provide valuable information and connections.
College and university job boards to find a nanny
If you live in an area with colleges or universities, check their job boards or career centers. Many college students are seeking part-time or flexible employment opportunities, and some may be interested in working as nannies
How to Find a Nanny: Essential Tips for Finding the Perfect Fit
Now that you know where to look for a nanny, here are some essential steps and considerations to help you find the ideal nanny for your children:
Give yourself time to find a nanny
Typically, you may need about three months to find a nanny. But in today's tight job market, you may need a little more time to find your caregiver. So give yourself plenty of time. It will help to relieve any pressure or anxiety you may feel going through the hiring process.
Know what you need before finding a nanny
The first step to finding a nanny is to know what you are looking for in an in-home caregiver. Beyond just knowing the hours you need to be covered and the basic tasks of childcare, what are the qualifications, education, and experience you want in a nanny? What do want to see in their personality and childcare style? How do you want them to approach discipline? Consider factors like the number of hours you need childcare, specific responsibilities you expect the nanny to take on (e.g., cooking, driving, tutoring), and any special requirements your children might have. Also, discuss with your partner or family members to ensure everyone's input is taken into account.
What does your ideal nanny look like? What are the "must-haves" in a nanny? What are the "nice-to-haves?" What are the deal breakers? What is your budget? Know a range you can offer as an hourly rate (including overtime if your nanny will work more than 40 hours in a week) as well as any bonuses and benefits.
Having a detailed and thorough nanny job description will help weed out unqualified candidates and let you focus on those who can do the job.
Present yourself as an ideal employer
Right now, nannies are in demand. The pandemic has led many families to reconsider sending their children to daycare facilities and look for in-home care instead. The overall job crunch in the U.S. has not spared the household employment industry. It is competitive to find the best-qualified nannies and you want to be a desirable employer. Our surveys of nannies over the years show that the trustworthiness and personality of a family are top priorities for caregivers when deciding on a job (even more important than the rate of pay!).
Also, consider your compensation package beyond an hourly rate. Are you offering standard benefits like vacation time, paid time off, and sick days? Have you considered including health benefits? Will you provide performance reviews and potential bonuses?
Conduct interviews
Conduct your first screenings by phone or virtually. When you have narrowed down your applicant pool to the top two or three candidates, then schedule in-person interviews. They can be conducted at your home, which may give you a chance to see how your candidate interacts with your children. Do they seem confident and engaged with your child? How is your child responding?
During the interview, ask "what if" type questions that will force your candidates to provide more than a "yes" or "no" response. What if my child fell and hit their head? What if my toddler refused to go down for a nap? Your candidate will need to think on their feet.
At the same time, you are judging their personality, appearance, and ability to communicate. To get to know them better, you may want to ask about their hobbies, what they like to do in their free time, and why they decided on a career working with children.
Get a sense of how they would structure a day with your child. What types of activities would they plan? You will want a nanny who will be actively engaged with your child, not someone who will just sit and watch.
Inquire about the nanny's first aid and CPR training. Knowing that the nanny can handle emergencies with confidence can provide peace of mind for you as a parent.
Ensure compatibility with your parenting style. Your parenting style and values may play a significant role in finding the right nanny. Seek a caregiver who shares similar values and will reinforce the principles you believe in when caring for your children.
Organize a nanny trial day
There may be no better judge of a nanny than how they perform during a trial day. You will get to see them in action, perform under pressure, respond to direction, and work as a team. Candidates should be paid for all hours they're "working" during the trial.
Check nanny reference
Before making a job offer, check your candidate's references. They should not be family members. Babysitting their nieces and nephews is quite different than holding down a professional nanny position. References could be past family employers, daycare centers, or schools where they worked and cared for children. Ask about your candidate's strengths and weaknesses, reliability, and how they handled certain situations. Inquire about how long they were employed and why they left the family/school/daycare center.
Run a background check
There are a number of background checks you can run on your potential nanny, which may uncover driving violations and/or criminal records. Suggested background checks include driving records, social security, credit history, criminal convictions, drug testing, and sex offender registries. Make sure to follow any local or state laws regarding background checks of potential employees. You may be restricted to what you can actually check from an applicant's background.
Make your hire
After all the interviews, reference calls, and background checks, your final decision may come down to what your gut tells you. You will be spending a lot of time with your nanny and they will share responsibility for raising your children. Often, nannies become "part of the family" just by the nature of their work. They may not be your best friend, but you need to be comfortable and confident in their ability to care for your children. Also, you will want a nanny who will grow with your child and help them develop emotionally, socially, and intellectually along the way.
Write a nanny contract
The nanny contract – or work agreement – spells out the details of the employment. Some of it will come from your job description. It will also include schedule, pay rates, payday, method of pay, overtime rates, benefits, paid time off, job expectations, non-disclosure agreement, termination policies, house rules, and more.
Go through the work agreement with your nanny before both parties sign the contract so everyone is on the same page, which should limit surprises down the road.
Set up nanny payroll and taxes
Employing a nanny in your home makes you an employer. Nannies are employees and not independent contractors. That means you need to follow tax, wage, and labor laws. Some families try to do this all on their own or rely on their accountants. A time-saving option is to use a comprehensive nanny payroll and tax service like GTM Payroll Services. We will set you up as an employer, take care of all the paperwork, handle payday with direct deposit (if desired), remit employer and employee taxes, and file end-of-year tax documents. Paying your nanny "off the books" will limit your options. In our survey of nannies, nearly half said it was not likely they would not take a job that did not pay "on the books." In an already tight job market, cutting your candidate pool in half is not a smart idea.
Summary of how to find a nanny
Finding a nanny that's a perfect fit for your family requires time, effort, and consideration. Remember that this is a person who will play a significant role in your children's lives and overall family dynamics. By thoroughly assessing your family's needs, conducting interviews, and seeking recommendations, you can increase the likelihood of finding a reliable and caring nanny who will enrich your children's lives and provide you with peace of mind as a working parent.
GTM can help
As you find a nanny, consider setting up a payroll and tax service. GTM Payroll Services offers a complimentary, no-obligation consultation with a household employment expert. Ask any questions you have about employing someone in your home and understand your obligations as an employer. Just call (800) 929-9213 or schedule time with us at your convenience.
Hiring a nanny?
Download Your Guide to Hiring a Nanny. In this guide, we lay out the steps on how to hire a nanny the right way and maintain a strong relationship with your employee.