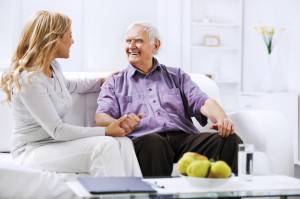 Did you know?
As a household employer, if you pay cash wages of $1,900 (2014) or more to your employee – whether it's a nanny, senior care worker, or any other household employee – you must withhold Social Security and Medicare taxes. If you employ a senior care provider, you are required by law to administer senior care payroll and tax deductions. This can be a complex and time-consuming process that involves:
Completing IRS Forms
Researching labor and tax laws
Registering for federal and state tax accounts
Calculating accurate tax withholding for each paycheck
Preparing and filing state and federal tax returns
GTM Payroll Services helps you:
Eliminate penalties, interest, or costs of unneeded accounting or legal fees
Save time and money in your role as an employer
Track and administer your senior care professional's paycheck
Withhold taxes and file timely, accurate tax returns
Qualify for tax breaks and credits
Stay informed on new and changing tax laws
Choosing GTM for your payroll needs allows you to focus on more important things, like the care of your loved ones. GTM Payroll Services offers a simple and easy way to handle all of the senior care payroll and tax preparation. You will also receive the best service and advice for your payroll and tax issues to make your life easier when employing a senior care professional.
We save you time, money, and the hassle of processing payroll for your employee. GTM is the leading household payroll service, and we have made it our mission to know about every detail of the household payroll and tax process, so you don't have to.
For more information, contact us at (888) 432-7972.