Only one firm takes care of all your household payroll, tax, and insurance obligation while providing superior customer service and support. No risk. No hassles. No worries.
Please review the nanny payroll service comparison chart below.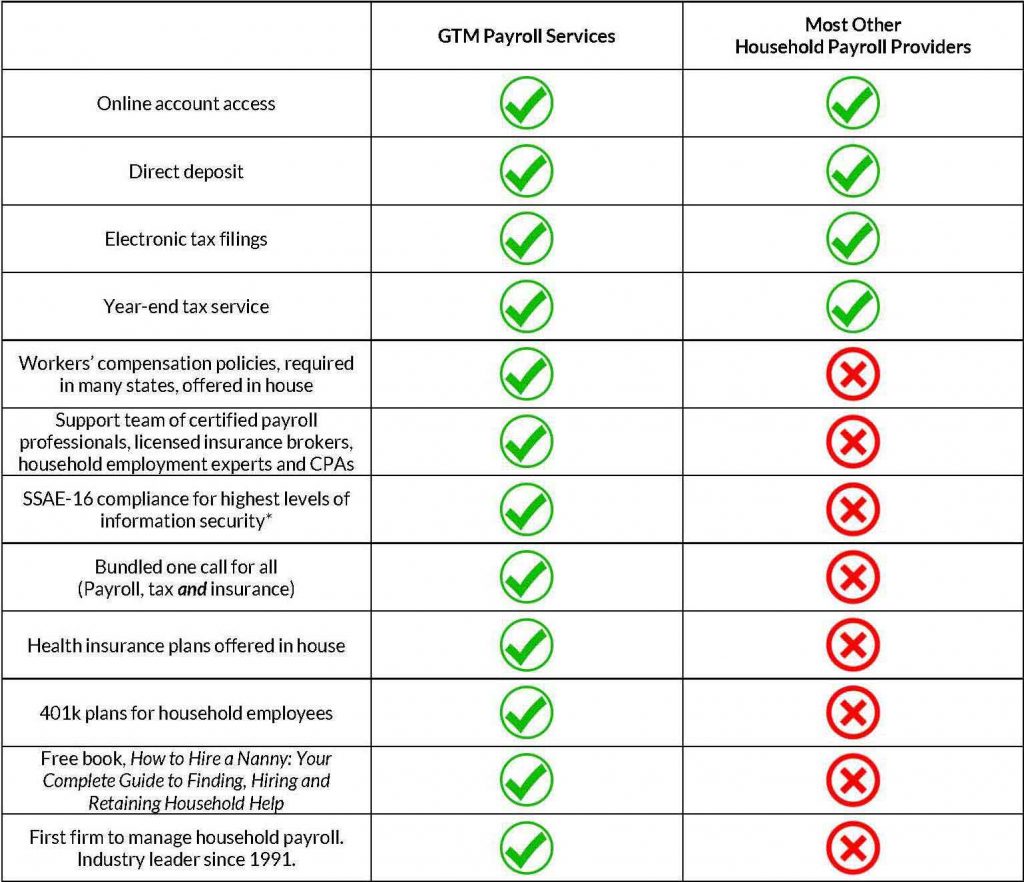 * – SSAE-16 is a recognized standard developed by the Auditing Standards Board (ASB) of the American Institute of Certified Public Accountants (AICPA) for defining how service companies report on compliance controls.
We'd be happy to answer your questions about your household payroll and our services. Call us at (800) 929-9213 for a free, no-obligation consultation.