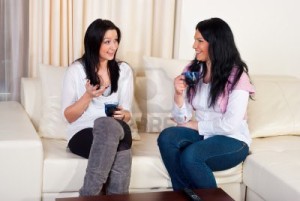 Whether you are hiring a household manager to maintain an estate, a senior care provider to tend to a disabled parent, or a nanny to care for young children, you are working to ensure that your home is happy, secure, and comfortable. Maintaining a committed and satisfied household help keeps employers and their families content. A happy employee equals a happy employer, which ultimately yields a happy family.
Employing household help is not just any personnel decision. As a household employer, you are entrusting to your employee what you hold most precious. This is one of the most important employment decisions you will ever make. So when it comes to interviewing a nanny or other household employee, it should not be taken lightly. It is good practice to open an interview by reviewing the job requirements (provide a written copy to the applicant) and confirming at the start of the discussion that the applicant can meet them. It's also a good idea to prepare a list of interview questions to ask a nanny so that you can find out certain information, such as what prior experience the interviewee has, what kind of household he or she has worked in, when he or she is able to start work, and so on.
To help you prepare for such an interview, please download our 40+ Interview Questions to Ask Your Next Household Employee, featuring general questions, along with a list of questions specific to job type: nanny, senior caregiver, housekeeper, and household manager.
To learn more about how GTM helps families with their household employment needs, contact us at (888) 432-7972.