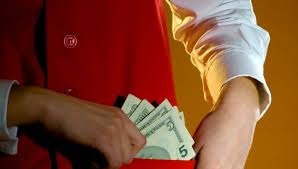 Household employers, whether using an agency or hiring on their own, should always be thorough in screening potential nannies and other household employees. Reference checks, background and drug screenings, as well as employment verification are all critical to the hiring process for any business, but especially when hiring an employee that will be in your home with your loved ones.
But sometimes, even when a family makes the best effort possible to take precautions against hiring an untrustworthy employee, surprises do occur. There is a way to insulate yourself from any financial loss that may result in this situation. GTM Payroll Services can now offer some protection against a household employee's dishonest actions by providing a fidelity bond (also called "employee dishonesty insurance"). A fidelity bond protects an employer from theft – cash, checkbook, credit cards, or any property – by covering the employer for any such losses.
For more information, contact us at (800) 929-9213.