How Much Does a Full-time Nanny Cost?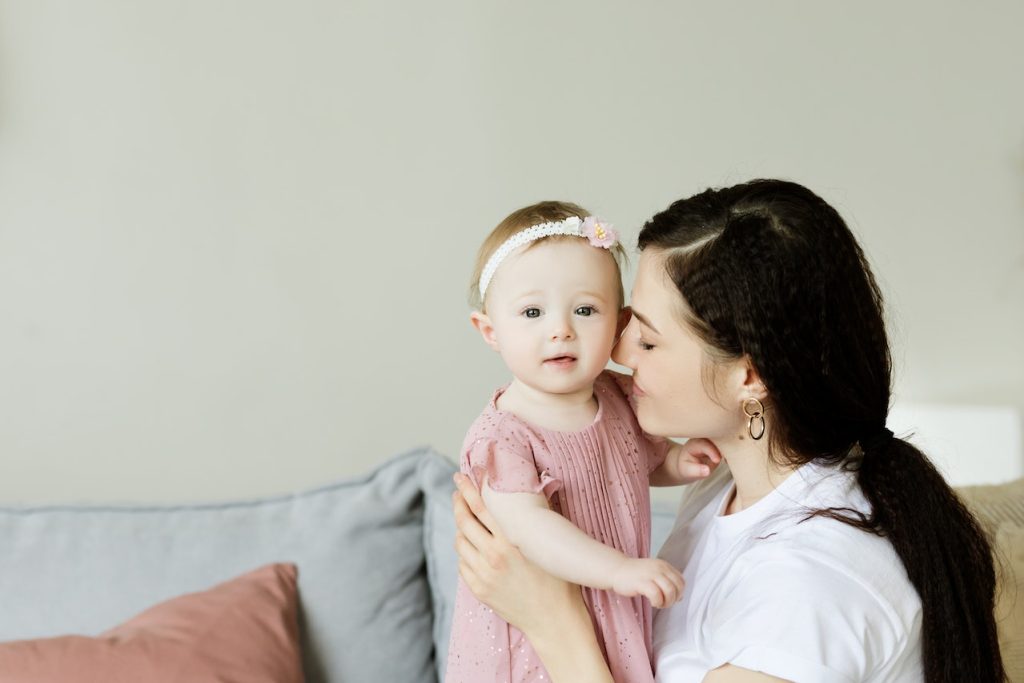 You've decided to hire a nanny and now you need to figure out what to pay your nanny. Or you are evaluating if a nanny is an affordable option for you versus daycare. We've put together some information that will help you determine a rate of pay for your nanny and what to budget for your total childcare costs.
The first step in determining how much your nanny will cost is to know what the minimum hourly pay is for your state and locale. That is your starting point. Review the minimum wage hourly pay rate by state. In some states like California and New York, the rate of pay varies by city so make sure to check if your locale has a higher rate than the state. Minimum rates of pay are a starting point. Many nannies are earning more than the minimum rate of pay.
What is the going rate of pay for nannies?
Once you've determined the minimum rate of pay, you will want to understand the average pay for nannies in your region to be competitive in hiring and retaining the best candidate for your family.
Nationally, the average hourly pay for nannies is $20 per hour. Depending on where you live, average rates can vary from $17 per hour to $26 per hour. This is an average as rates can be higher, especially in major metropolitan areas. Check out the chart below for regional nanny costs in your area.
Average Nanny Hourly Rate by Major City
| | | |
| --- | --- | --- |
| State | Major Cities | Nanny Costs: Avg Hourly Pay |
| Arizona | Phoenix | $19/hr |
| California | Los Angeles | $22.50/hr |
| California | Sacramento | $20/hr |
| California | San Bernardino | $19/hr |
| California | San Diego | $21/hr |
| California | San Francisco | $26/hr |
| California | San Jose | $26/hr |
| Colorado | Denver | $21.50/hr |
| Connecticut | Hartford | $19.25/hr |
| Connecticut | New Haven | $20/hr |
| Connecticut | Stamford | $22.50/hr |
| Florida | Jacksonville | $17.50/hr |
| Florida | Miami | $20/hr |
| Florida | Orlando | $17.50/hr |
| Florida | Tampa | $17.50/hr |
| Georgia | Atlanta | $18.50/hr |
| Hawaii | Honolulu | $20/hr |
| Illinois | Chicago | $20/hr |
| Indiana | Indianapolis | $17.50/hr |
| Kentucky | Louisville | $17.50/hr |
| Louisiana | New Orleans | $17.50/hr |
| Maryland | Baltimore | $19/hr |
| Massachusetts | Boston | $22.50/hr |
| Massachusetts | Worcester | $20.50/hr |
| Michigan | Detroit | $17.50/hr |
| Minnesota | Minneapolis | $20/hr |
| Missouri | Kansas City | $17.50/hr |
| Missouri | St. Louis | $17.50/hr |
| Nevada | Las Vegas | $17.50/hr |
| New York | New York City | $22.50/hr |
| North Carolina | Charlotte | $17.50/hr |
| North Carolina | Raleigh | $18.50/hr |
| Ohio | Cincinnati | $17.50/hr |
| Ohio | Cleveland | $17.50/hr |
| Ohio | Columbus | $18/hr |
| Oregon | Portland | $20/hr |
| Pennsylvania | Philadelphia | $20/hr |
| Pennsylvania | Pittsburgh | $18.50/hr |
| Rhode Island | Providence | $20/hr |
| Tennessee | Nashville | $20/hr |
| Texas | Austin | $20.50/hr |
| Texas | Dallas | $18/hr |
| Texas | Houston | $17.50/hr |
| Texas | San Antonio | $16.50/hr |
| Utah | Salt Lake City | $19/hr |
| Virginia | Norfolk | $17/hr |
| Virginia | Richmond | $17.50/hr |
| Washington | Seattle | $22.50/hr |
| Washington, D.C. |   | $20.50/hr |
| Wisconsin | Milwaukee | $17.50/hr |
| U.S. National Average |   | $20/hr |
Source: Sittercity July 2022
Other Resources for Determining What to Pay Your Nanny
If you worked with an agency to hire your nanny, the agency is an excellent resource to guide you on a rate of pay. The agency is very familiar with your local market, your needs, and the expectations of the nanny candidates you want to hire.
Another source of information on rates of pay is the International Nanny Association (INA).
What other factors to consider for the cost of your nanny?
In addition to understanding rates in your local market, there are other factors to consider when determining how much to pay your nanny.
Number and age of children
If you have more than one child to care for, the rate of pay should also increase as the nanny has more responsibility. The age of your children is a factor as well. For example, a newborn will require more skills for care than a five-year-old.
Duties of your nanny
What is included in your job description? Is the nanny required to cook meals, perform housekeeping duties, or transport children to and from appointments? Increased tasks should result in an increase in the cost of your nanny.
Nanny's experience
The more years of experience a nanny has the higher the rate of pay.
Education and Certifications
Your nanny costs increase if your nanny has specialized training or certifications such as newborn care specialist, CPR, or a college degree in early childhood development.
Full-time Nanny Salaries vs Hourly Rate
When determining your nanny's salary, it is important to note that a nanny must have an hourly rate of pay and is not considered an exempt salaried employee in the home. You can talk about a weekly salary by multiplying the hourly rate by the weekly hours worked. However, if your nanny's hours vary by week, even occasionally, you can become in non-compliance with the law if you are paying a set weekly salary. If your nanny exceeds the designated full-time hours in your state, you are required to pay time and half to your nanny. The best practice is to have a set hourly rate of pay for your nanny and track your nanny's hours.
Other Nanny Costs: Taxes
Legally you need to pay household employment taxes for any nanny you employ that earns more than $2,400 in the 2022 calendar year. If you pay your nanny $20/hour for a 30-hour work week you will meet the threshold to pay taxes in one month. The IRS requires household employers to pay Social Security and Medicare taxes on their nannies. As the employer, your share of the taxes is 7.65% of the nanny's wages. Your nanny's share is also 7.65% which you can pay or withhold from their paycheck. Another tax requirement is unemployment for any household employee who earns $1,000 or more in a calendar quarter. The federal unemployment tax is 6% of wages up to $7,000 in wages. In addition to federal taxes, you may be subject to state taxes as well.
GTM's nanny tax calculator allows you to input your nanny's wages and estimate your tax obligations. If you want help using the calculator, give our household tax advisors a call (800-929-9213) and they can walk you through it. Taxes can add to the cost of your nanny. However, by paying legally you may be eligible to take advantage of the Child and Dependent Care Tax Credit and/or a Dependent Care FSA.
Other Nanny Costs: Workers' Compensation Insurance
Many states require you to purchase workers' compensation insurance when employing a nanny. This is a nominal cost on an annual basis, and it protects you and your nanny. Workers' compensation insurance provides medical and wage benefits to your nanny in the event they become injured or ill on the job. GTM's household advisors can provide you with cost estimates for workers' compensation insurance.
Nanny Payroll and Tax Service Costs
Given the complexity and time involved to withhold taxes for your nanny, many families opt to use a service that takes care of paying your nanny and filing all the appropriate taxes. Another advantage of a service is that your nanny can receive their pay via direct deposit. A payroll and tax service makes it easy to take advantage of a Dependent Care FSA and child care tax credits as well. Typical monthly costs for a comprehensive service are $70/month. Check out GTM's nanny tax service.