GTM is driven by an experienced team of managers responsible for payroll, human resource, and work-life services and solutions. We invite you to learn about our team and the professional leadership that our clients have come to rely on to provide superior products, services and an unmatched customer experience.
As a unified team, GTM payroll professionals are driven by these core values:
Ecstatic clients!
Integrity
Never give up
A better way
Passion
Respect
Expertise and leadership
Talented team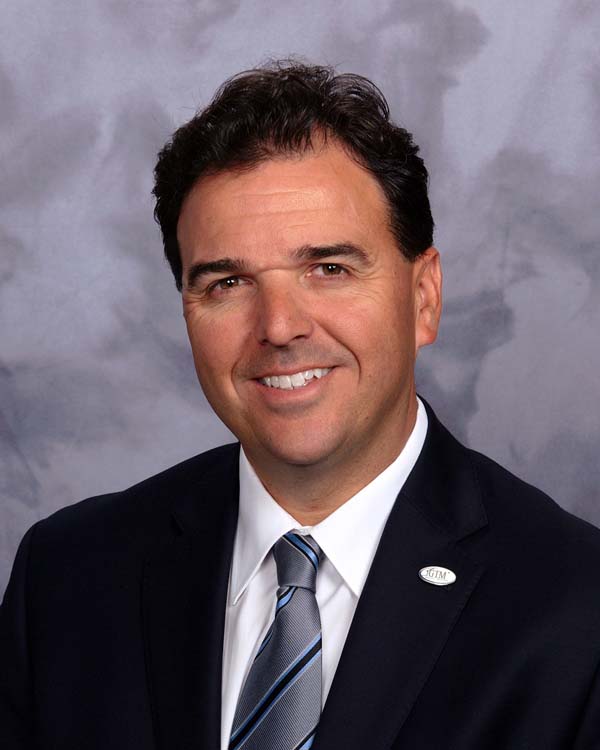 Guy Maddalone
Founder & CEO
Guy is a 30-year veteran of the payroll, human resource, and employment services industry. Starting with the placement of home health care and eldercare services while he was a student at Siena College, Guy expanded his business to include nannies and other household staff and named the company A New England Nanny. In 1991, he founded GTM Payroll Services to provide payroll and tax administration for households, the first in the industry. In 2002, GTM expanded by adding business payroll services as a complement to the fast-growing household payroll and tax processing operation. Later, Guy added insurance and human resource services to further serve client needs.
A sought-after, trusted, and proven business leader, author and speaker, Guy is widely recognized as an industry leader on business leadership. Growing his company to more than 65 employees, Guy understands the issues first-hand that small- and medium-sized employers experience. He has helped thousands of clients with payroll, human resources, and insurance.
From the household perspective, Guy is a household employer himself and the author of How to Hire A Nanny: Your Complete Guide to Finding, Hiring, and Retaining a Nanny and other Household Help and How to Hire a Caregiver for Your Senior: Your Complete Guide to Finding, Employing, and Retaining In-Home Help. Guy is considered the nation's household employment expert. From the business perspective, Guy is an active entrepreneur in New York's Tech Valley and a graduate of the highly acclaimed MIT and INC Magazine program Birthing of Giants and past president of the Albany Chapter of the Entrepreneur's Organization (EO). He is also an Angel Investor with the Eastern New York Angels (ENYA) as well as other companies, focusing on assistance for entrepreneurs to become successful.
Guy believes in sharing his personal and professional successes with the community and has been a long-time supporter of the Make-A-Wish Foundation, as well as donating support to several other community and charitable causes. He graduated from Siena College in 1989 with a degree in accounting and currently serves on the Siena College Stack Center Advisory Board.
Todd is a 25-year veteran of the payroll processing, human resource, and employment agency industries. He is responsible for managing GTM's overall operations including customer service programs, the company's state-of-the-art payroll technology and information center, and tax processing operations.
Todd oversaw the development of EasyPay Online, our household payroll platform, which allows clients to access their account data at their convenience, improving their experience, and saving time. He was also instrumental in implementing iSolved, our human capital management platform, to help our business clients flourish with new technology that grows with them. Todd worked with industry experts to implement high-tech security measures to safeguard our clients' data and ensure GTM staff undergoes routine security trainings.
His leadership has been crucial for building GTM into a leading regional and national payroll provider. Todd helps GTM's managers and supervisors focus on creating positive client experiences and assists with developing best practices for their teams to provide excellent customer service.
Todd received a Bachelor of Science in history from Iona College. He and his family volunteer for Make-A-Wish to help children in need and are involved with their local food pantry and consignment shop.
As an integral part of the management team, Chris is responsible for leading GTM Payroll Services' marketing, business development, public relations, web development, and strategic planning efforts for company growth. She brings a proven track record of accelerating sales growth through marketing and sales alignment and building high performing marketing teams. Chris joins GTM with more than twenty years of marketing and product management experience. As a digital marketer, she is well versed in demand generation through online channels, social media, and content marketing.
Chris and her team are responsible for building relationships with channel partners and supporting the sales team for business and household payroll through lead generation, sales enablement, brand management, and search marketing.
Chris earned a Bachelor's degree from Colgate University and an MBA from Syracuse University's Whitman School of Management.
Rose Miller, SPHR
Senior Director of Strategic Relationships
Rose Miller joined GTM in 2021 as the Senior Director of Strategic Relationships. She was previously the founder and president of Pinnacle Human Resources, which was acquired by GTM in October 2021.
Responsible for implementing and developing strategic business relationships with CPAs, benefit brokers, and other key partner networks, Rose works to promote GTM's payroll and human capital management solution to their clients. She also maintains ongoing relationships with current partners and offers new ways to grow the relationships.
Rose also leads GTM's HR consulting services, working with businesses and partners on HR needs and offering her expertise through speaking engagements and publications. Rose's primary area of expertise is in human resources consulting that helps clients reduce costs by aligning people with their core business, reducing redundancies, and improving the entire HR delivery system.
With more than 25 years of experience in the human resources industry, Rose writes an HR column for the Albany Times Union called Work Matters that appears in the Business section and she is a frequently requested speaker on a wide variety of HR topics. She graduated from Lesley University in Cambridge, Mass with a B.S. in Organizational Behavior and is certified as a Senior Professional in Human Resources.
Mark Gustafson, CPA
Senior Tax Manager
Mark brings to GTM more than 30 years of professional accounting experience. He oversees GTM's tax team with a commitment to accuracy and prompt responses to inquiries. He also drives his team to ensure that all federal and state quarterly tax processing is completed on time and efficiently, utilizing current technologies to their fullest. Mark also manages our accounting department, ensuring the integrity of financial reports and bookkeeping, and maintaining quality control for all financial records. He is committed to fostering an environment that supports high quality results, ethical leadership, use of best practices, and risk mitigation. Mark received a bachelor's degree in business management from SUNY Plattsburgh. He enjoys golfing and gardening and plays drums in various venues around the Capital Region of New York.
Erin Bandaru, CPP
Director of Client Services
Erin is a 19-year veteran with GTM and oversees all service initiatives for the household tax and payroll, business HCM and payroll, and insurance teams. A Certified Payroll Professional (CPP), Erin's goal is to support the end-to-end experiences of our clients in those departments, providing consistent and exceptional customer service to keep our clients ecstatic. Erin received her bachelor's degree from Marymount College of Fordham University. She enjoys traveling and is proficient at cooking Indian food.
Michael Maddalone
Director of Business Sales
Michael joined GTM in 2001, working with the client service team, the tax team, and the marketing and sales team before managing the Major Accounts Division of GTM Business Payroll. Some of Michael's accomplishments include creating and streamlining efficiencies for more than 350 businesses and becoming a licensed Life, Accident, and Health Insurance Agent in New York State. Michael's expertise centers on payroll, HR, and Human Capital Management technology for businesses of every size. Through Michael's consultative approach, he helps his clients with innovative solutions to reduce their overall expenses and improve business operating efficiencies. In 2019, Michael was honored at iSolved's President's Club as a top performing sales producer within the iSolved network. He consistently achieves his goal of ensuring compliance and improving the experience for GTM's business clients.
Laurie Sieling
Household Sales & Partner Manager
Laurie oversees the Household Sales and Business Development teams and is responsible for channel development and growth with GTM's finance and agency partners. She has over 20 years of experience developing and managing sales in multiple industries including Professional Education, Insurance, Healthcare, Finance, and Real Estate. As a former small business owner, Laurie understands the challenges of compliance with wage and labor regulations. Laurie completed 4 years of her BS/MS at SUNY Albany and has taken online courses at MIT, Sloane School of Management, Stanford University, and the Boston University Questrom School of Business. She enjoys the seasonal activities of upstate New York with her rescued and fostered Rottweilers.
Katy Reardon
Business Services Manager
Katy has worked in the payroll industry for more than 22 years, joining GTM in 2004. As Business Services Manager, dedication to GTM's clients is Katy's top priority, finding them the best solutions that allow them to focus on growing their business. She truly enjoys working with her talented team as they continue to develop processes and procedures that improve GTM's customer service experience. Katy and her team hold in-person trainings for clients to allow them to be more self-sufficient, while providing ongoing support and ensuring compliance with wage and labor laws. Katy also volunteers at the Greenwich American Legion Ladies' Auxiliary, helping with fundraisers for people in need.
Lushawn Murphy
Household Services Manager
Lushawn has been with GTM for 14 years, starting out in data entry. Since then, she's worked in GTM's household payroll division as a devoted service representative and payroll administrator and now manages the household customer service department. Her years of experience supporting the household employment industry give Lushawn a unique ability when training new service representatives and growing her team's knowledge and skills when handling increasingly complex tax, wage, and labor laws. She has created a team atmosphere that thrives on shared ideas to create extraordinary client experiences. Lushawn helps ensure our clients are compliant with employment laws, and works to simplify processes and provide responsive, knowledgeable, and efficient service. Lushawn enjoys nature photography, especially during the fall color changes around the Capital Region of New York.
Anne Johnson, PHR
Human Resources/ Software Manager
Anne has more than 19 years of experience working with employment, recruiting, and HR-related services. She helps guide the company as one the region's Best Places to Work and Top Workplaces, while assisting management with hiring and retention best practices. Anne is responsible for shaping GTM's company culture and recruitment efforts, implementing corporate HR policies and compliance, managing an end-to-end HCM solution for our employees, and handling applicants, onboarding, timekeeping, payroll, performance reviews, training compliance, open enrollment, benefits, and retirement. Anne earned her bachelor's degree in employment relations from SUNY Potsdam. She enjoys traveling and visiting the Saratoga Racecourse in the summer.
Lisa Petrello, PHR, SHRM-CP
Human Resources Advisor
Lisa joined GTM with more than 24 years of experience in benefits, human resources, and compliance areas. Over the past 10 years, her focus has been on compliance, onboarding employees, policies and procedures, manager and employee training, employee relations, performance management and leave administration. Lisa consults with GTM's household clients on employment best practices and labor law compliance. She also provides guidance on best practices for retaining employees and creating a healthy work environment. Lisa has her PHR and SHRM-CP HR Certifications and a Bachelor's degree in Economics from SUNY Old Westbury. Lisa enjoys summer vacations in the Outer Banks with her family, exploring New York State, reading, and watching movies.
Martin Patrick, SPHR, SHRM-SCP
Senior HR Consultant Manager
Martin brings extensive human resources experience to the GTM team as a strategic member of corporate senior management in for-profit, not-for profit, union, and non-union environments. As a consultant, he has worked on assignments at a not-for profit global research institute, an engineering R &D start up, a multi-state retail employer, a physician practice, a manufacturing service provider, a not-for profit national accreditation company and various other successful businesses. His project work includes developing compensation structures, human resource audits, employee and management training, employee handbooks, job descriptions, employee classifications and employee investigations.
Martin is a graduate of Pace University with an MBA in Personnel Management and the University of Massachusetts with a BA in Psychology. He is a member of the Capital Region Human Resources Association (CRHRA), where he is past president and certification director, and a member of the Society of Human Resources Management (SHRM) where he is currently a New York State District Director. Martin also serves as an active member of the Excelsior College Business Industrial Advisory Committee, the Southern Saratoga Chamber Education and Business Partnership Committee, and the Wildwood Programs Board of Directors and Human Resources Committee.