GTM is driven by an experienced team of managers responsible for payroll, human resource, and work-life services and solutions. We invite you to learn about our team and the professional leadership that our clients have come to rely on to provide superior products, services and an unmatched customer experience.
As a unified team, GTM payroll professionals are driven by these core values:
Ecstatic clients!
Integrity
Never give up
A better way
A passion to grow
Respect
Expertise and leadership
Talented team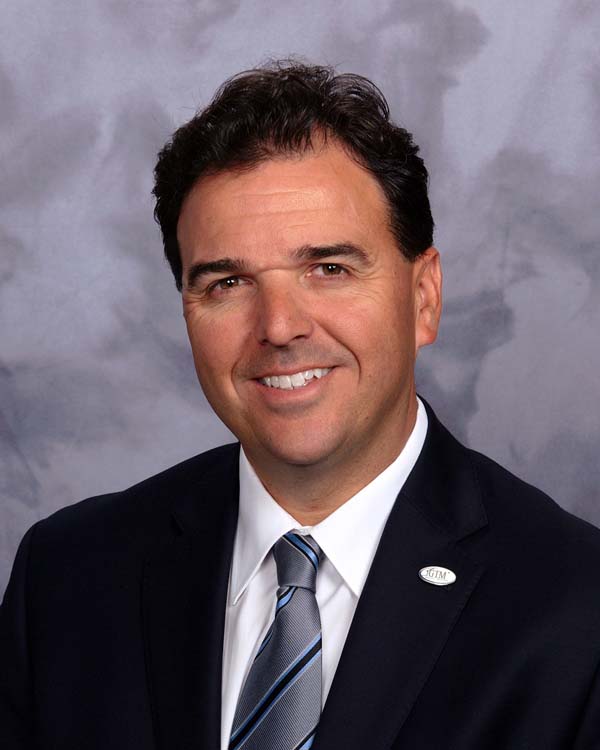 Guy Maddalone
Founder & CEO
Guy is a 29-year veteran of the payroll, human resource, and employment services industry. Starting with the placement of home health care and eldercare services, Guy expanded his business to include nannies and other household staff and named the company A New England Nanny. In 1991, he founded GTM Payroll Services to provide payroll and tax administration for households, the first in the industry. In 2002, GTM expanded by adding business payroll services as a complement to the fast-growing household payroll and tax processing operation.
A sought-after, trusted, proven business leader and prominent author and speaker, Guy is widely recognized as an industry-leader on business leadership. Growing his company to more than 60 employees, Guy understands the issues first-hand that small and medium-sized employers experience. He has helped thousands of clients with payroll, human resources, and insurance.
From the household perspective, Guy is a household employer himself and the author of How to Hire A Nanny: Your Complete Guide to Finding, Hiring, and Retaining a Nanny and other Household Help and How to Hire a Caregiver for Your Senior: Your Complete Guide to Finding, Employing, and Retaining In-Home Help. Guy is widely-recognized as the nation's household employment expert. From the business perspective, Guy is an active entrepreneur in New York's Tech Valley and a graduate of the highly acclaimed MIT and INC Magazine program Birthing of Giants and past president of the Albany Chapter of the Young Entrepreneur's Organization (YEO). He is also an Angel Investor with the Eastern New York Angels (ENYA), assisting young entrepreneurs to become successful.
Guy believes in sharing his personal and professional successes with the community and has been a long-time supporter of the Make-A-Wish Foundation, as well as donating support to a number of other community/charitable causes. A graduate of Siena College with a degree in Accounting, Guy serves on the Siena College Board of Advisors (BOA).
Todd is a 22-year veteran of the payroll processing, human resource, and employment agency industries. He is responsible for managing GTM's overall operations including; customer service programs, as well as the company's state-of-the-art payroll technology and information center, and tax processing operations. As an active member of the business community, Todd is an alumni of the 2008 Tech Valley Leadership Program, a shared executive leadership initiative of the Albany-Colonie Regional and Schenectady County Chambers of Commerce.
His leadership has been instrumental in building GTM into a leading regional and national payroll provider. The company has been recognized ten years in a row as one of the fastest growing companies in the Capital Region and has been honored to be featured on the INC. 5000 List for seven consecutive years. Todd received a BS in History from Iona College and is an active member of the IPPA, the first treasurer and Board Member of The Payroll Group, the American Payroll Association and the Evolution Users Group.
As an integral part of the management team, Chris is responsible for leading GTM Payroll Services' marketing, business development, public relations, web development, and strategic planning efforts for company growth. She brings a proven track record of accelerating sales growth through marketing and sales alignment and building high performing marketing teams. Chris joins GTM with more than twenty years of marketing and product management experience. As a digital marketer, she is well versed in demand generation through online channels, social media, and content marketing.
Chris and her team are responsible for building relationships with channel partners and supporting the sales team for business and household payroll through lead generation, sales enablement, brand management, and search marketing.
Chris earned a Bachelor's degree from Colgate University and an MBA from Syracuse University's Whitman School of Management.
Mark Gustafson, CPA
Senior Tax Manager
Mark brings to GTM more than 30 years of professional accounting experience in many areas of finance including Accounting Operations, Audit, Payroll, Tax, and Risk Management. Mark's experience includes management positions in the retail, wholesale, and insurance services industries as well as public accounting experience with Coopers and Lybrand, CPAs. He is committed to fostering an environment that supports high quality results, ethical leadership, use of best practices and risk mitigation. Mark received his Bachelor's Degree in Business Management from SUNY Plattsburgh.
Michael Maddalone, FPC
Director of Business Sales
Michael joined GTM in 2001, working with the client service team, the tax team, and the marketing and sales team before managing the Major Accounts Division of GTM Business Payroll. Some of Michael's accomplishments include creating and streamlining efficiencies for over 350 businesses; obtaining his Fundamentals of Payroll Certification (FPC) through the American Payroll Association; and becoming a licensed Life, Accident, and Health Insurance Agent in New York State. Michael's expertise centers on payroll, HR, and Human Capital Management technology for businesses of every size. Through Michael's consultative approach, he helps his clients with innovative solutions to reduce their overall expenses and improve business operating efficiencies. He consistently achieves his goal of ensuring compliance and improving the experience for GTM's business clients.
Erin Bandaru, CPP
Service Team Manager
Erin is an 18-year veteran with GTM, starting in the Customer Service department; she was promoted to Household Sales Manager in 2015, taking over the managerial responsibilities for GTM's Household Payroll, Human Resources, Service and Sales teams. Erin now oversees all service initiatives for the Household, Business, and Insurance teams. A Certified Payroll Professional (CPP), Erin's goal is to shape the end-to-end experiences of our clients in those departments, providing consistent quality customer service to keep our clients ecstatic. Prior to joining GTM, Erin was with JobDirect.com, an internet job search firm where she managed recruiting for college career centers. Erin received her Bachelor's Degree from Marymount College of Fordham University.
Anne Johnson, PHR
Human Resources/ Software Manager
Anne has over 16 years of experience working with employment, recruiting and HR related services. She started as Agency Director with A New England Nanny, later becoming Human Resources Manager and Software Manager. Anne earned her Employment Relations degree from SUNY Potsdam, received the HR Certification Institute's Professional HR (PHR) certification and helps guide the company as one the region's Best Places to Work with assisting management in many employment best practices. Anne is responsible for supporting GTM Work-Life technology initiatives and as Software Manager, she works closely with Nanny Placement Agencies to streamline their placement process.
Shannon Aurigema
Insurance Services Manager
Shannon joined GTM in 2012 as an insurance customer service representative and she currently manages the insurance team. Shannon and her team provide guidance and assistance to our household and business insurance clients. She is both a licensed property and casualty broker as well as a life, accident, and health insurance broker. Shannon received her bachelor's degree in finance from Liberty University. Outside of GTM, she volunteers at her church as secretary for a youth program for children in preschool through sixth grade.