Business Client Testimonials
See what some of our clients have to say about their experience with GTM's business payroll services.
"GTM makes it simple with their user-friendly Evolution payroll software, and because they are local, I can come into their office to work out issues and receive training in person."

–DePaula Chevrolet 
"Getting the employee handbook through HR ON Demand has been so helpful. I know I won't have to stress about being compliant because my handbook will be updated with the correct information."

–Smashburger 
"GTM's software and payroll platform ensures we are compliant with prevailing wage regulations and documentation, which is a huge benefit for us."

–R.J. Valente Gravel, Inc.
"GTM has provided us with peace of mind. If we have to shut down due to a weather disaster, we know our employees are still going to get paid."

–Town of Queensbury, NY
"The timekeeping system has been extremely beneficial to me and the company. Now I am able to focus on other aspects of the business and less time monitoring payroll. "

–Plaza Linen Service, Laundromat, and Dry Cleaners
"We have a small payroll but GTM handles it like they do for businesses of all sizes – timely, efficiently, and accurately."

–Capital District Youth Soccer League
"It's important for us to use a local company that also supports our own organization's mission."

–Make A Wish Northeast New York
"Our direct deposits have always been on time and accurate, and any corrections are made quickly, letting me worry about other aspects of my job instead of payroll."

–Mental Health Association of New York State
"GTM is the one vendor I have that I can always count on."

–Modern Welding School
Ronald McDonald House Charities
Need Help?

 Call 518-373-4111
Refer a business and earn rewards
Free Download: The Complete Guide to Small Business Payroll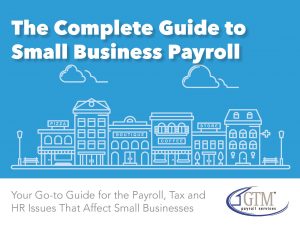 Stay up to date with our newsletter