Payroll can often be the most time-consuming of all the services that you provide to your clients. With GTM's CPA Partner Program, you will eliminate the burdensome tasks associated with your clients' payroll management. Plus, you have the added flexibility of setting up payroll accounts directly with GTM or through your firm with private labeling. An authorized e-filer backed by SOC-1 compliance, you can feel confident partnering with the certified payroll professionals at GTM.
Enhance Your Firm's Services
Partnering with GTM allows you to stay focused on your firm's continued growth.
We'll work closely with you to develop custom-branded resources and tools that keep your firm and services in front of your clients.
24/7 online access to payroll information.
Over 40 standard payroll-related reports to run on-demand and download client data into Microsoft Excel.
Payroll data can be electronically imported into software like QuickBooks or Peachtree.
Exceed Your Clients' Expectations
Access a wide range of payroll, HR and insurance related tools which aid compliance, assist with avoiding costly labor issues, and reduce administrative costs.
No fees, obligations, or minimums associated with our CPA Referral Program.
Enjoy a premium level of service at a lower per employee cost to our CPA partners' clients.
We can often save clients on their annual payroll processing costs in addition to providing efficient and flexible services that your clients may require.
Comprehensive Benefits and Services
Workers' Compensation
Disability Insurance
Pay-As-You-Go Payment Plans
Group Medical
Group Life
Dental & Vision Plans
Voluntary Supplemental Benefits
Flexible Spending Account
Please contact us to find out more about how a partnership with GTM will help you and your clients.
Already a partner?   Login Here
Need Help?

 Call 518-373-4111
Refer a business and earn rewards
Free Download: The Complete Guide to Small Business Payroll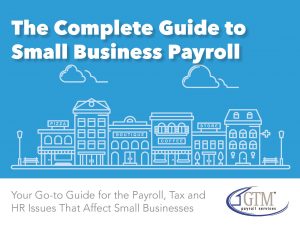 Stay up to date with our newsletter